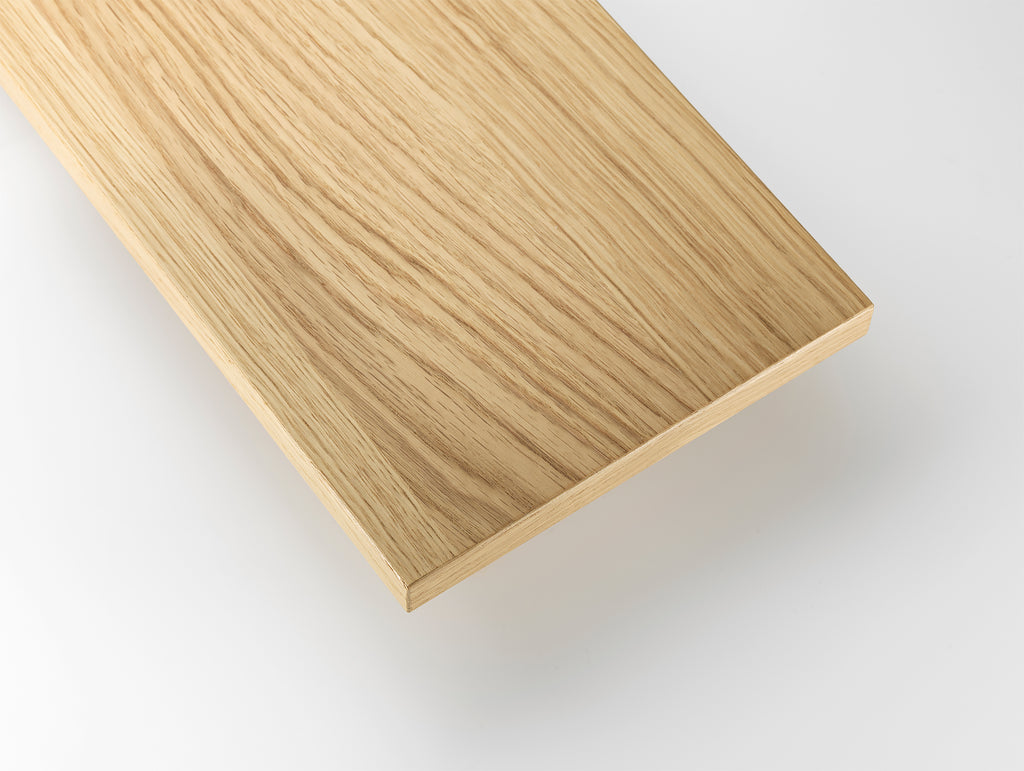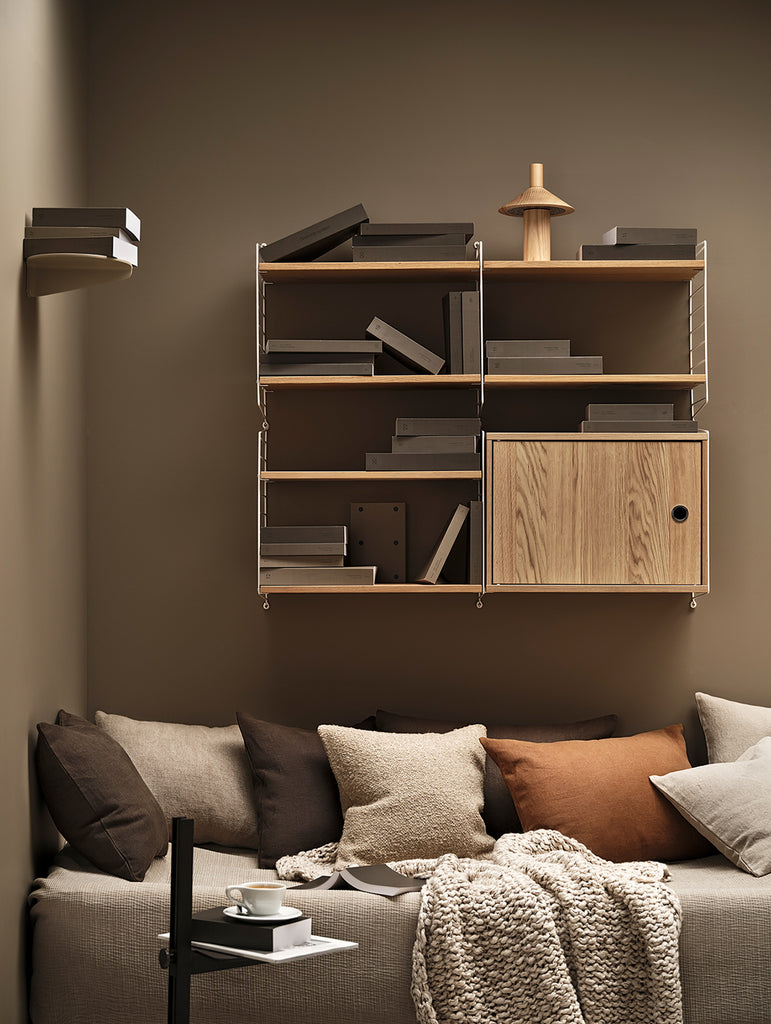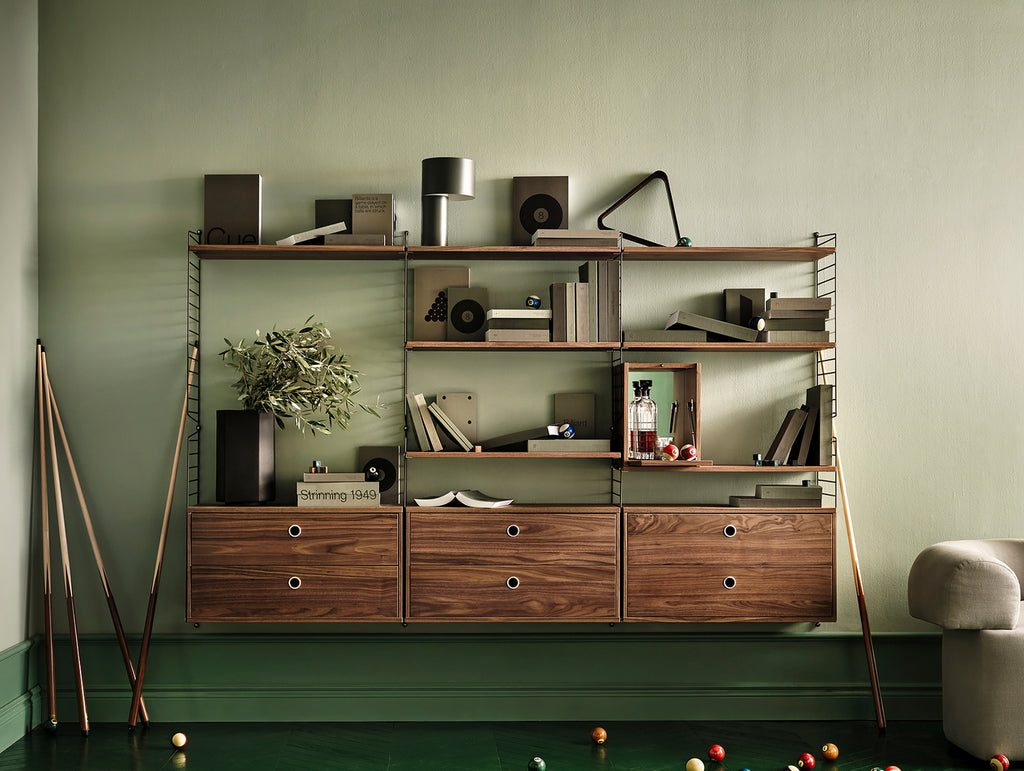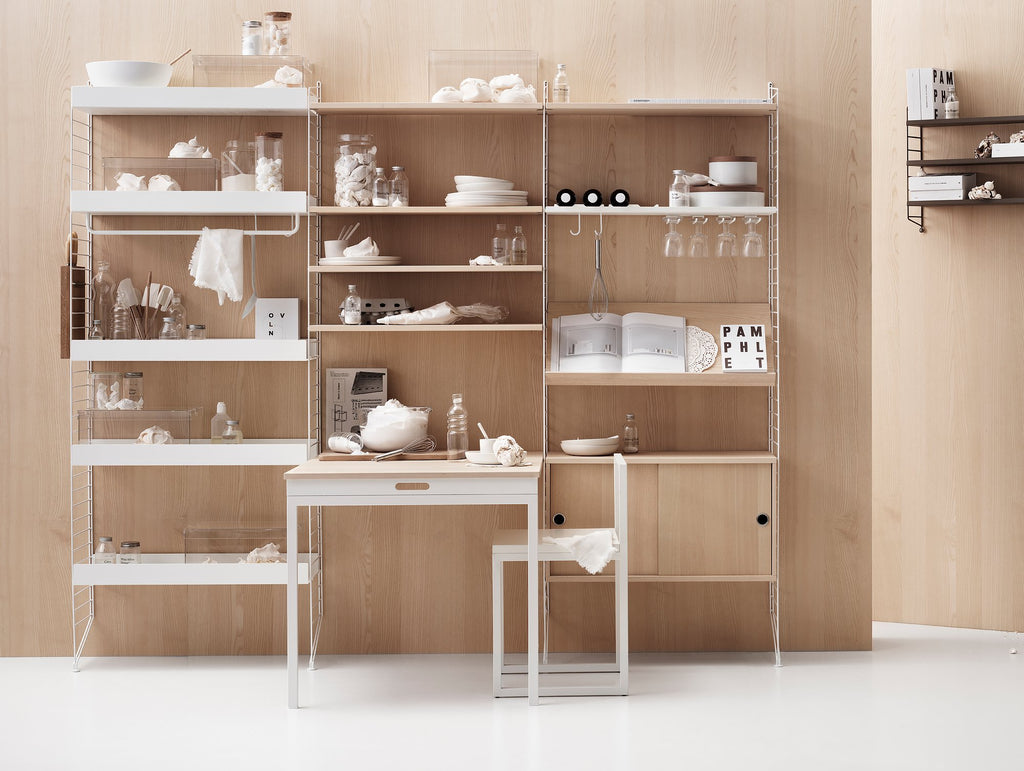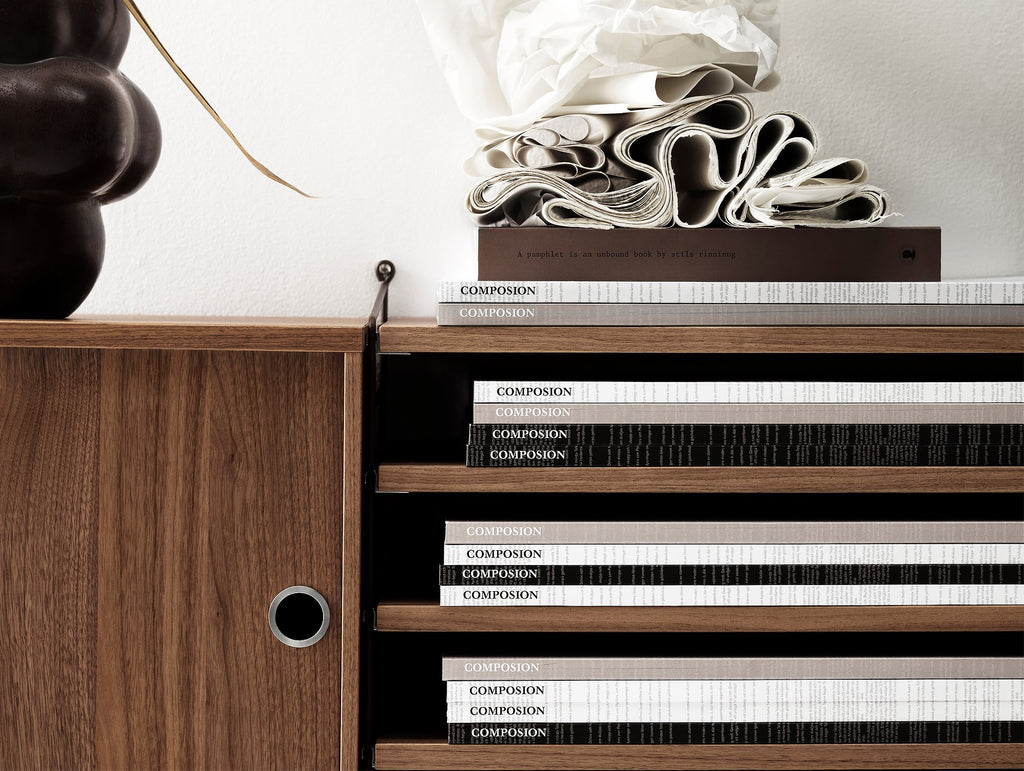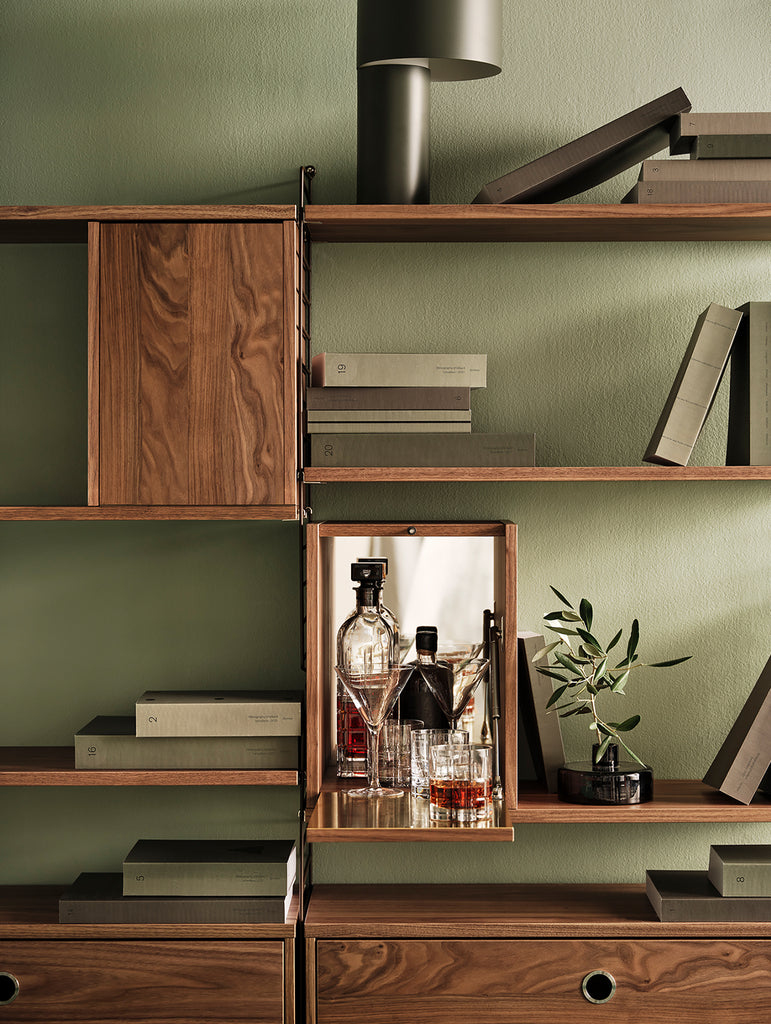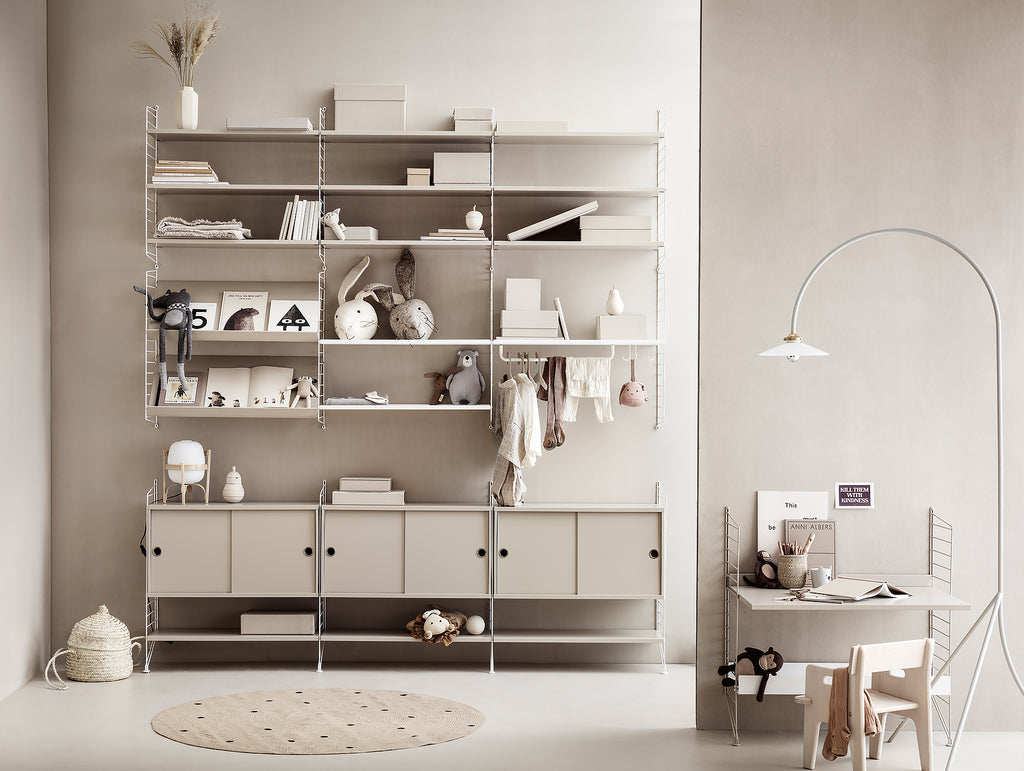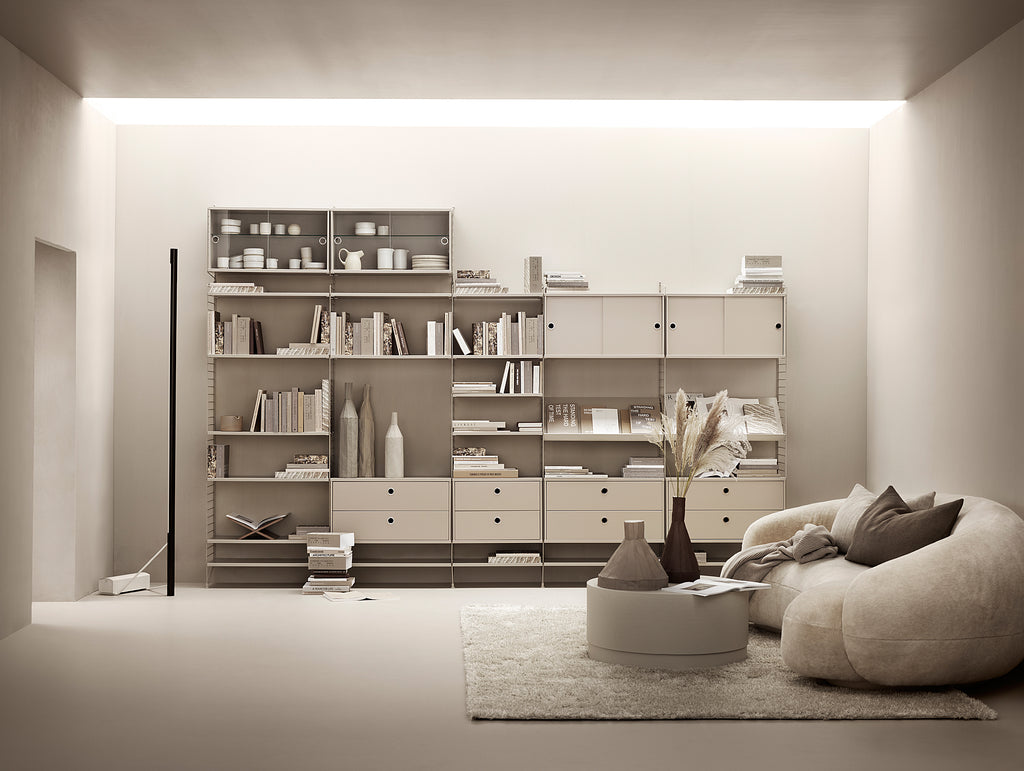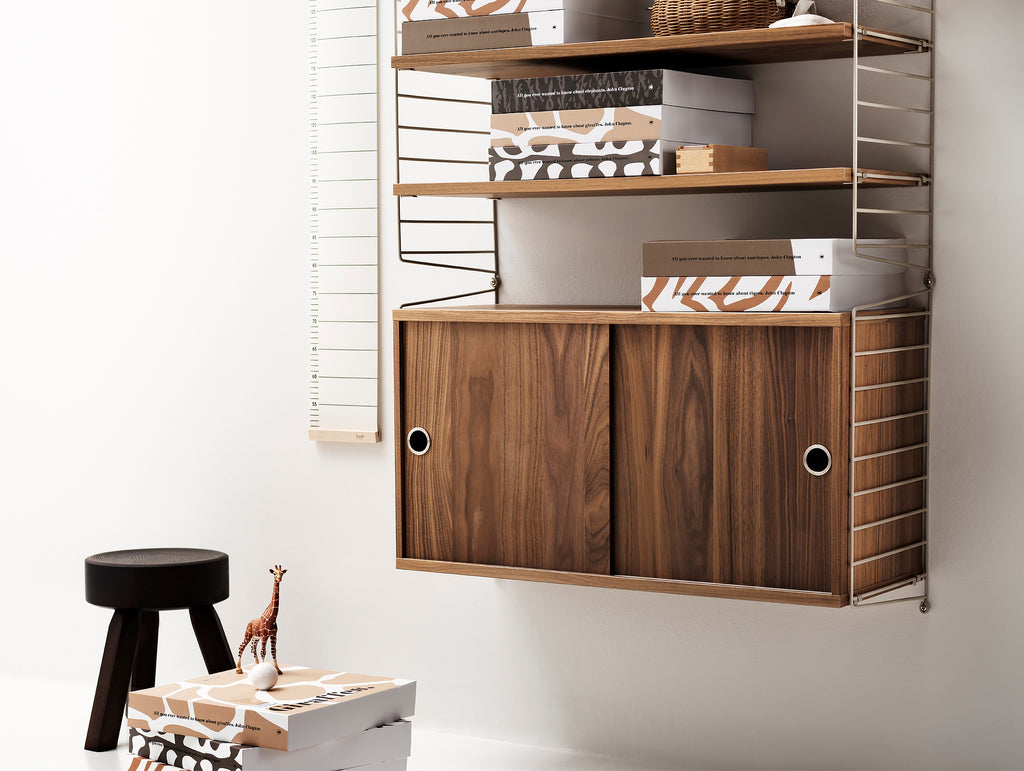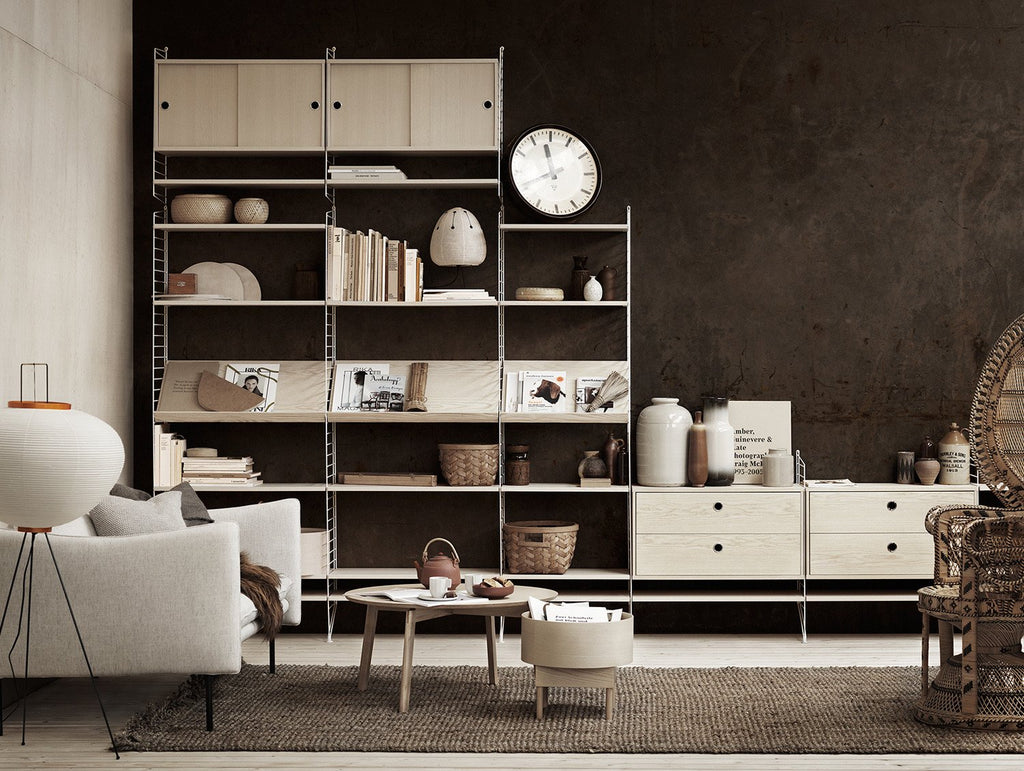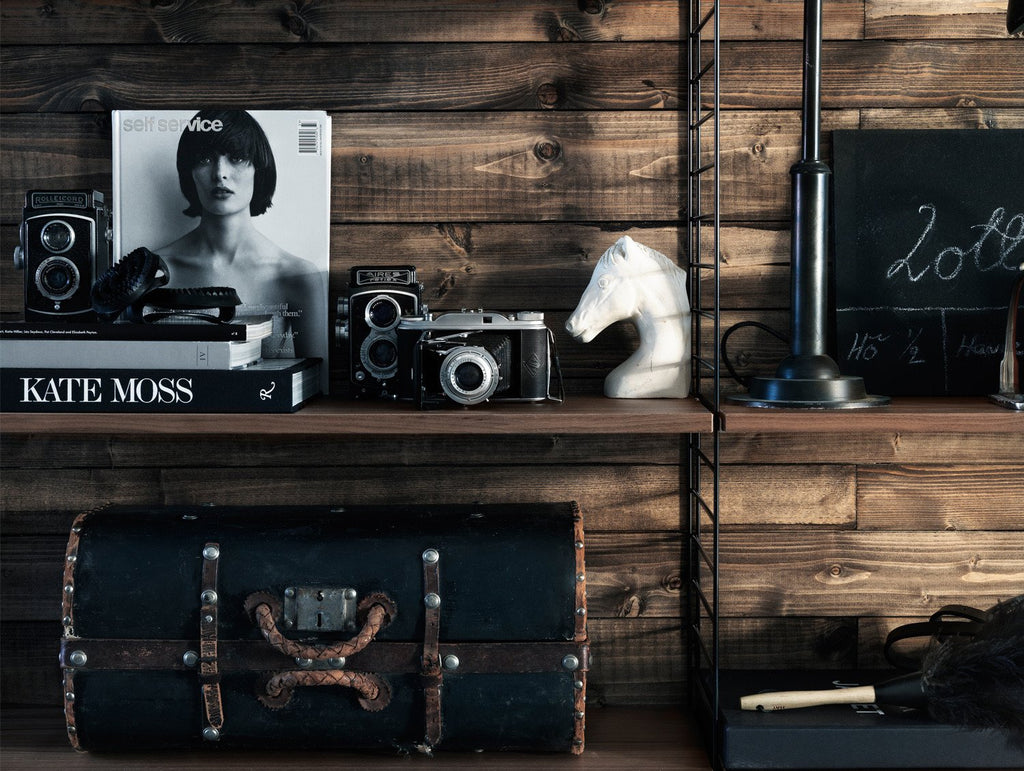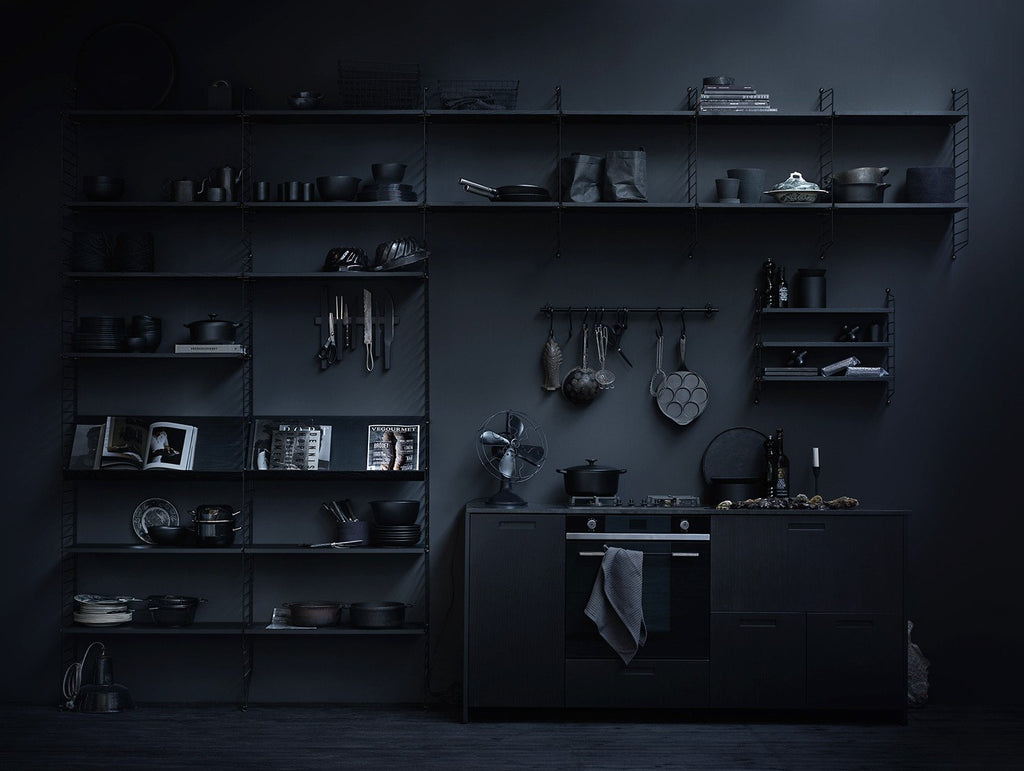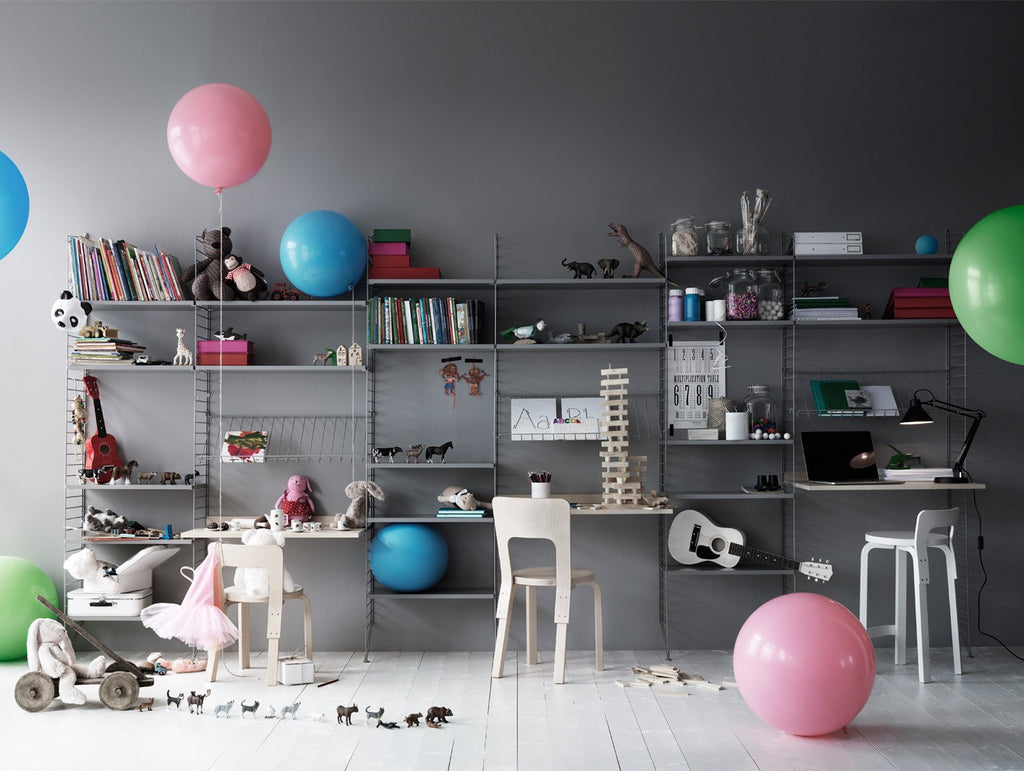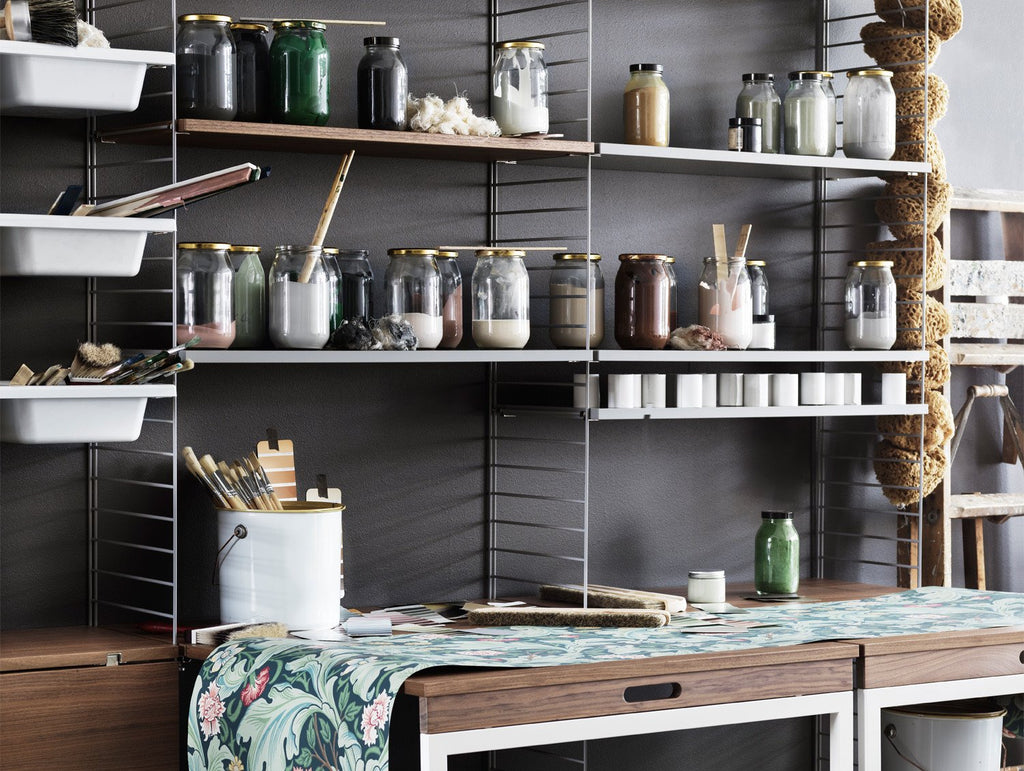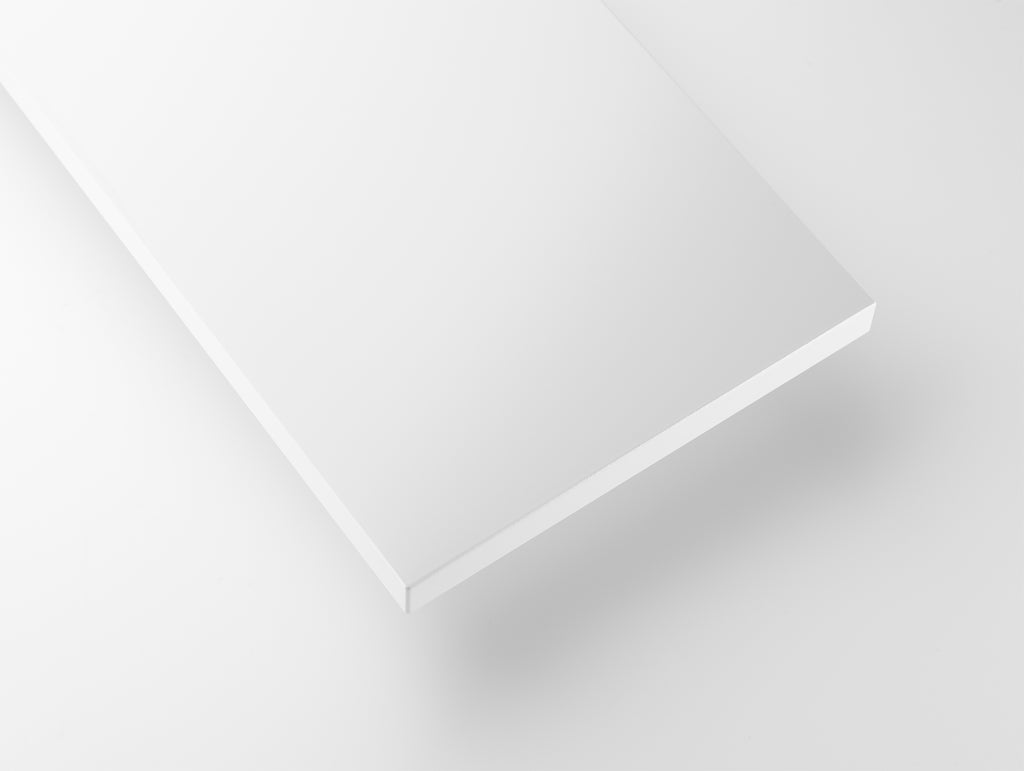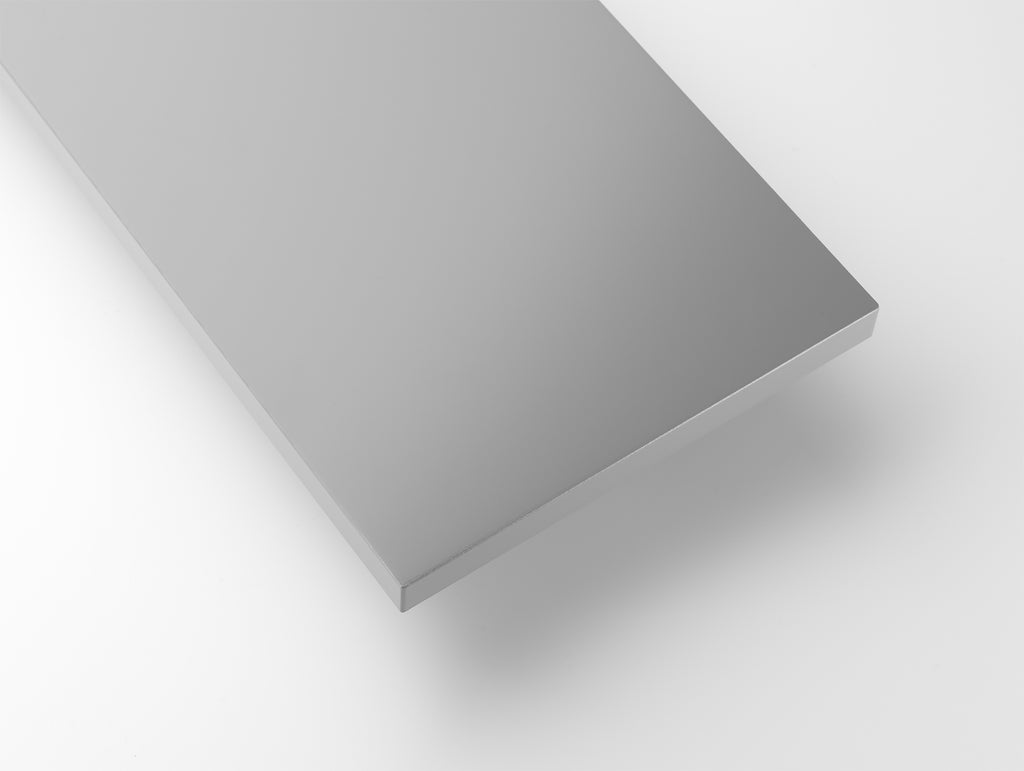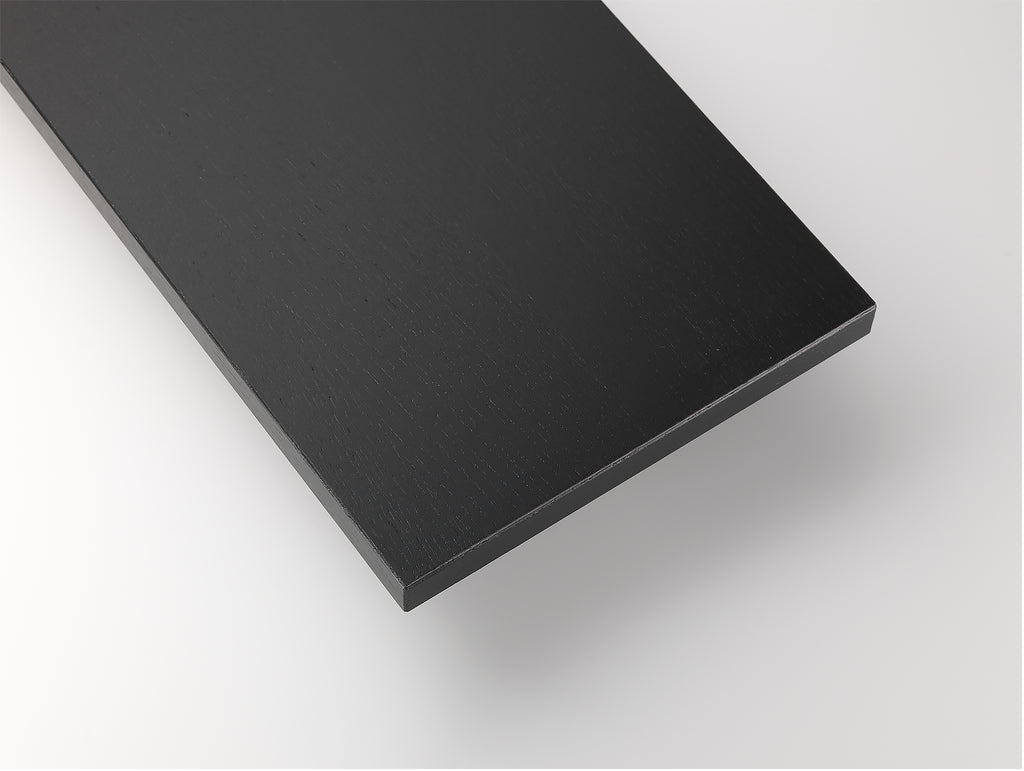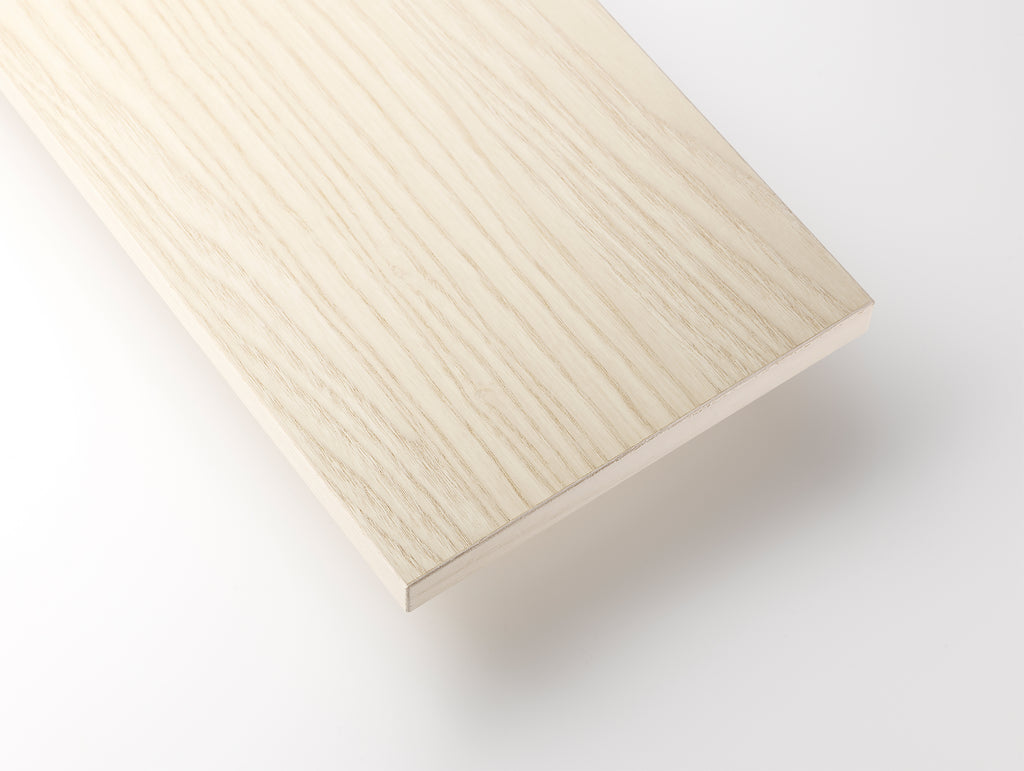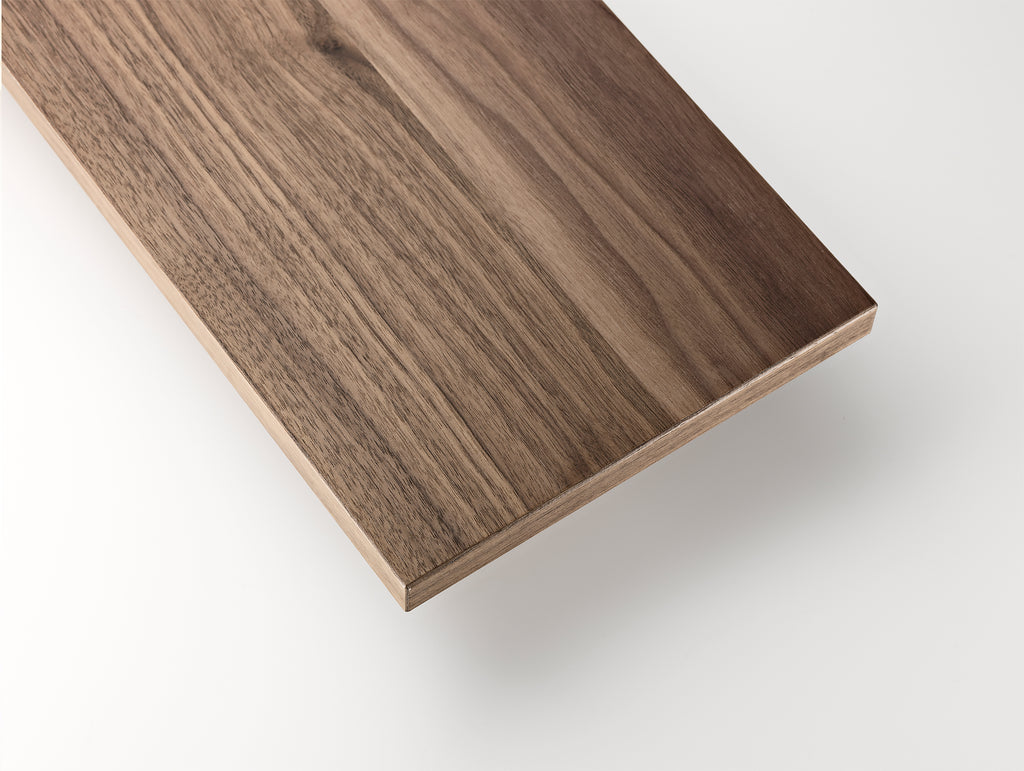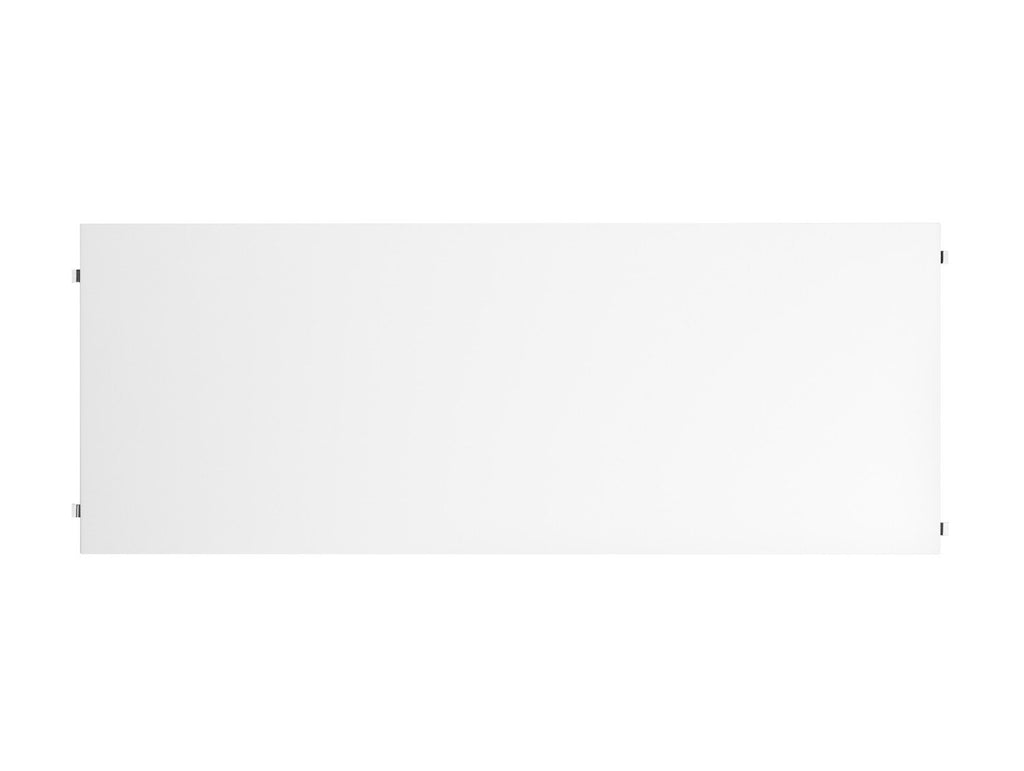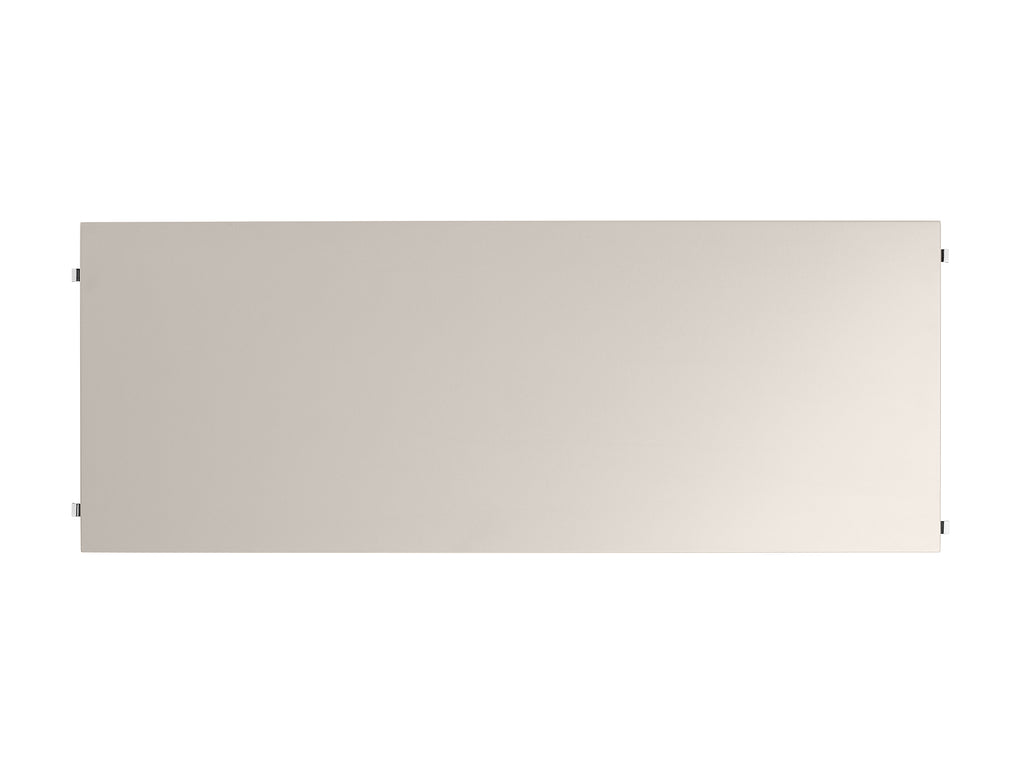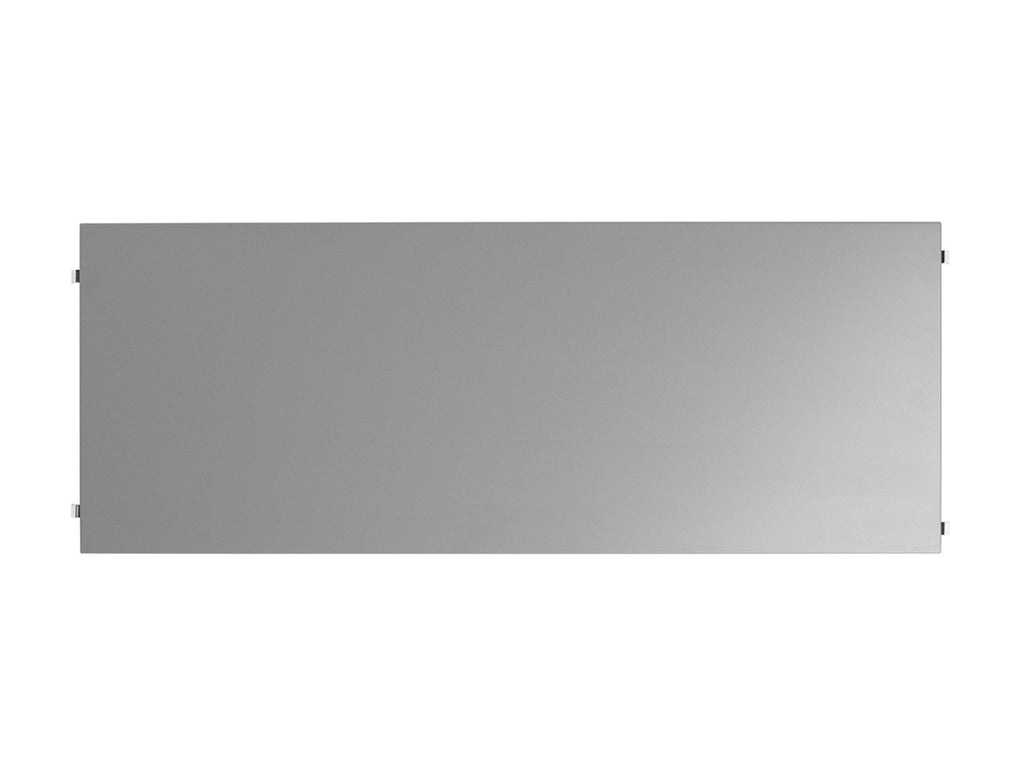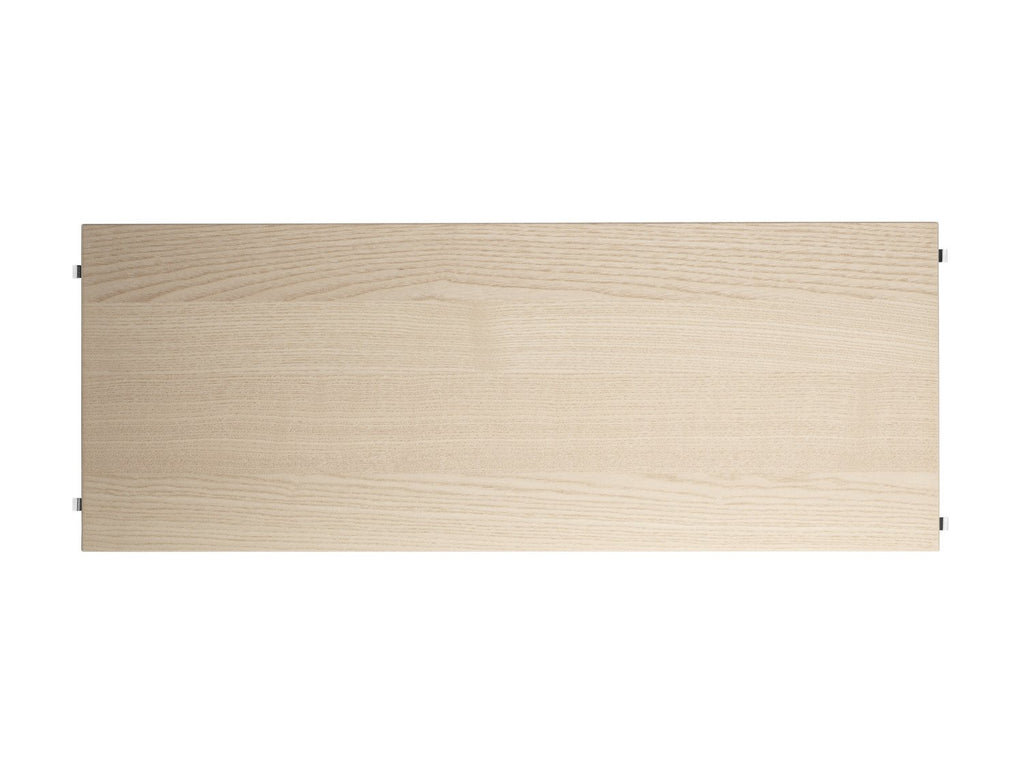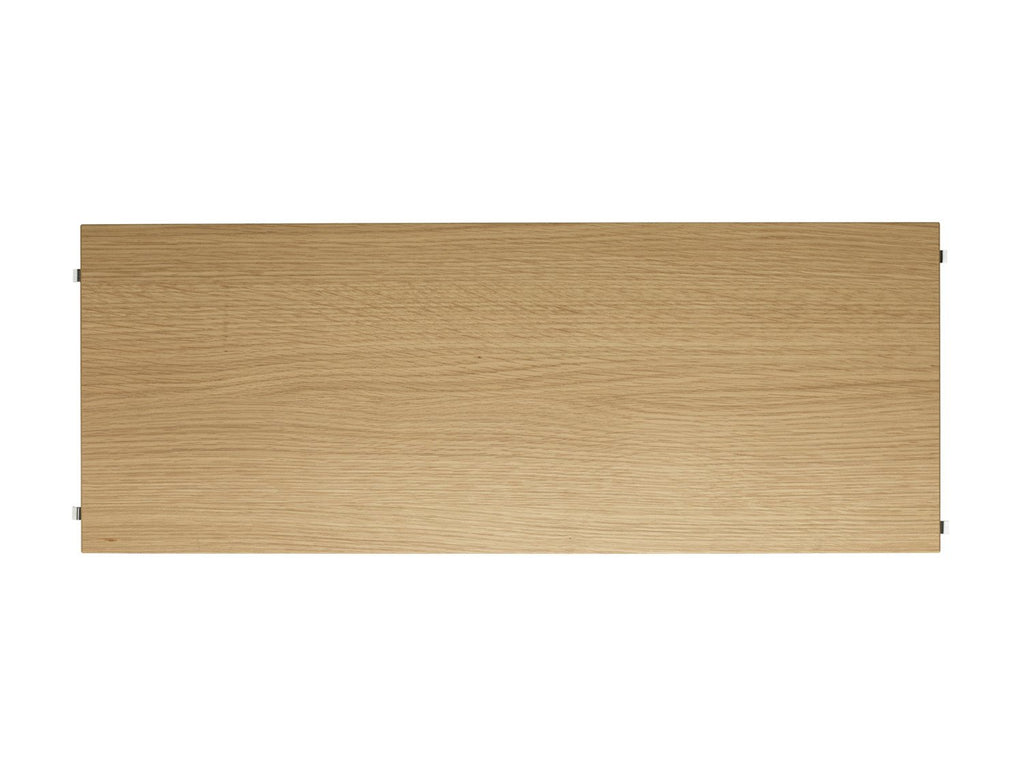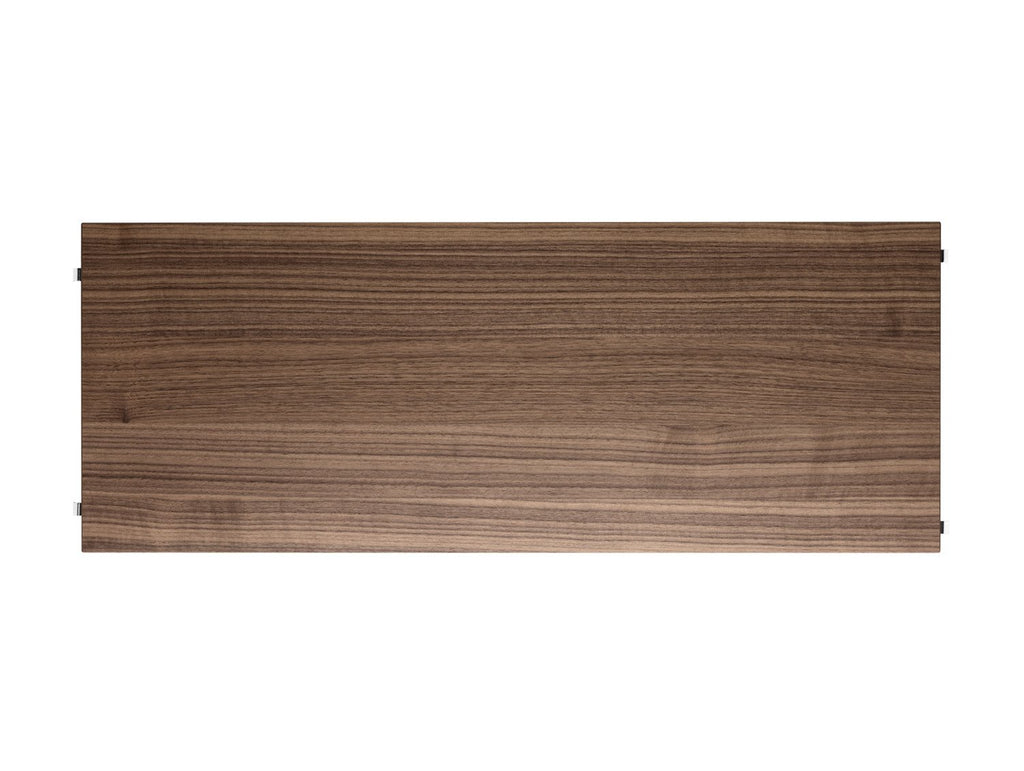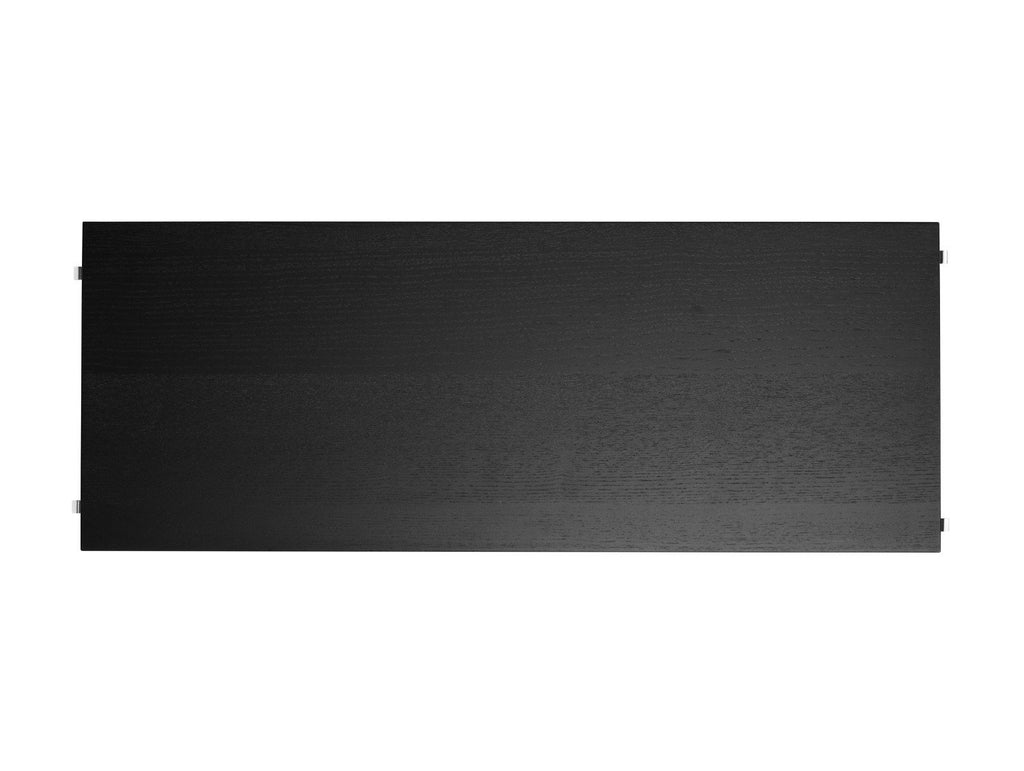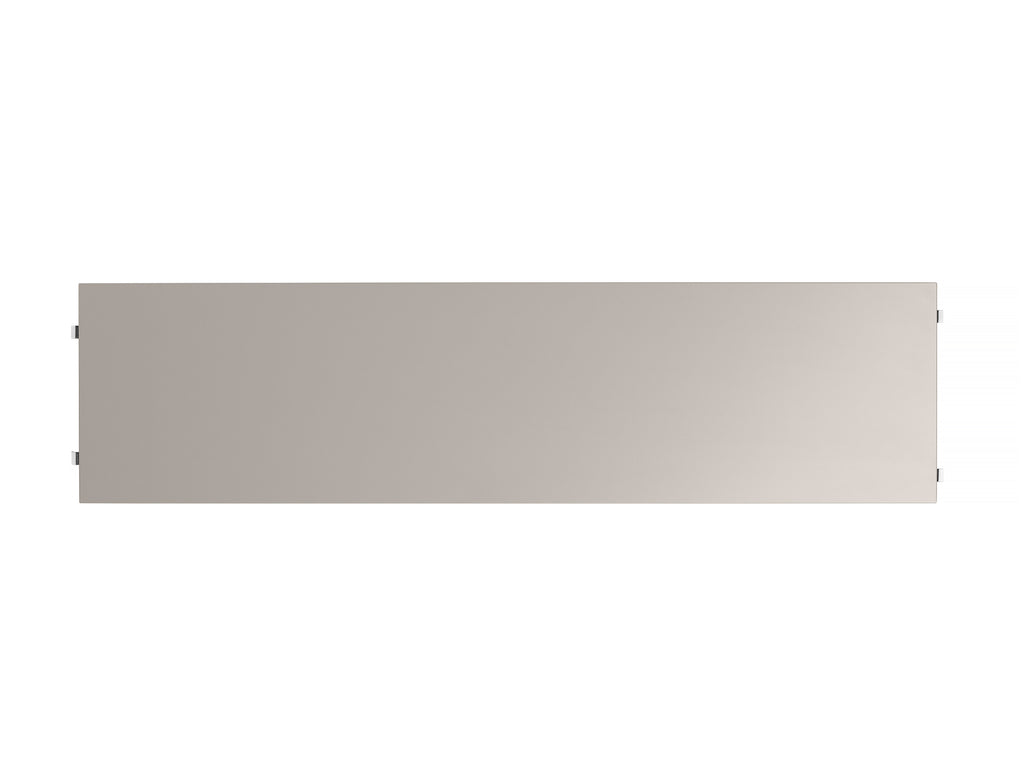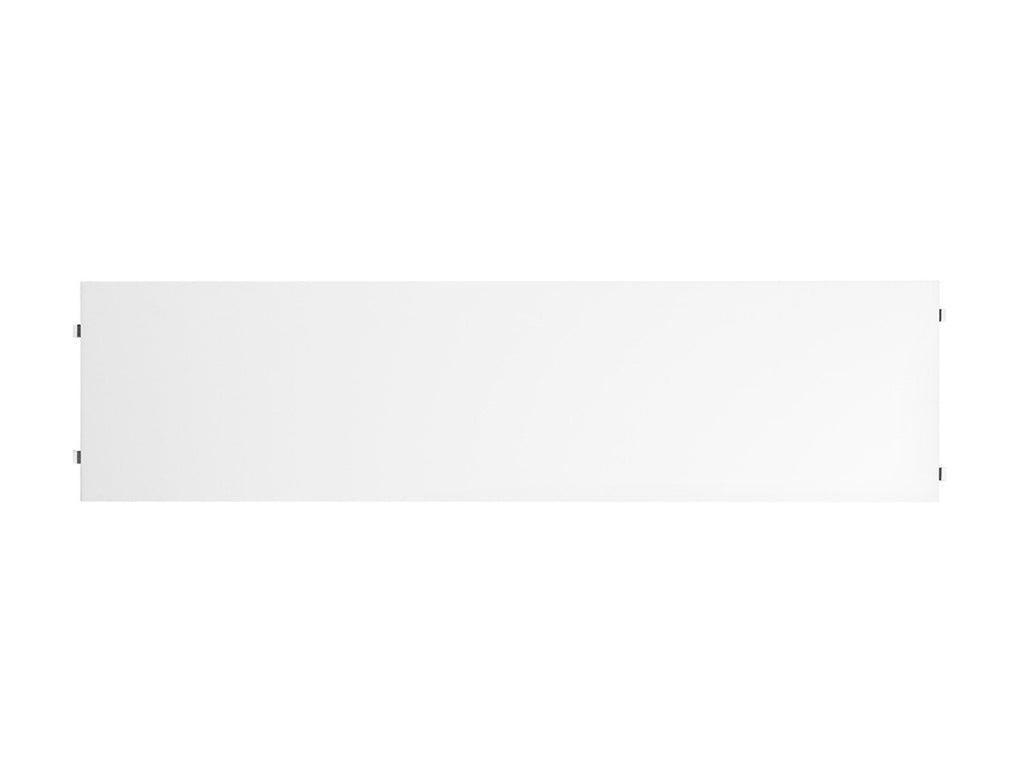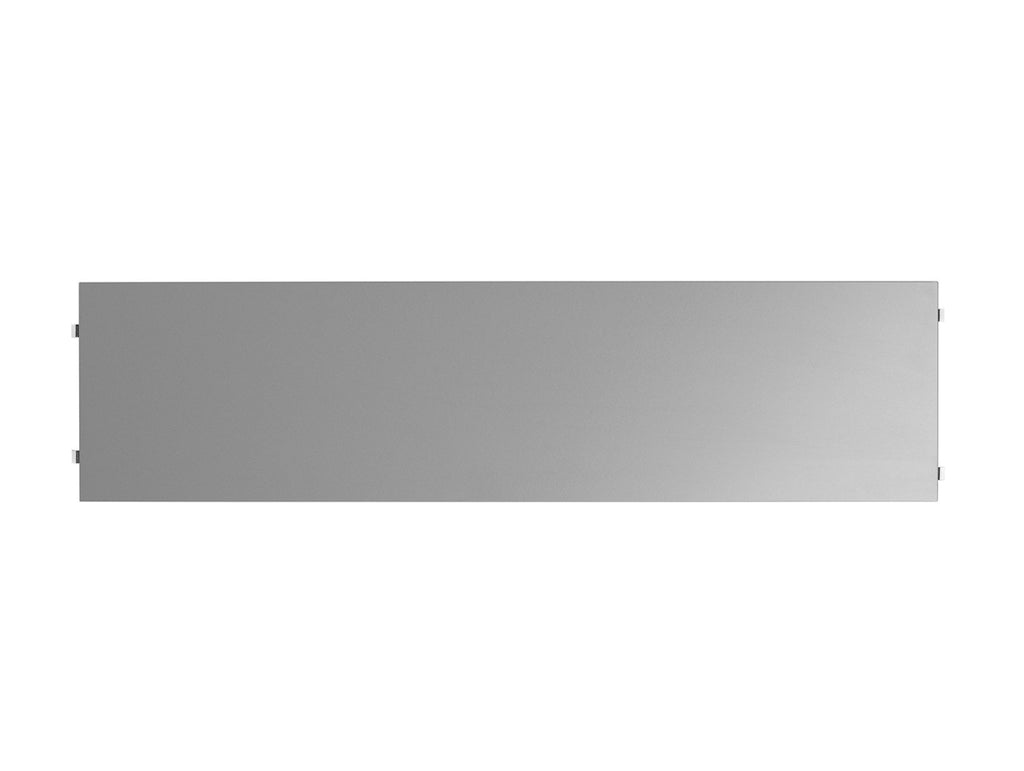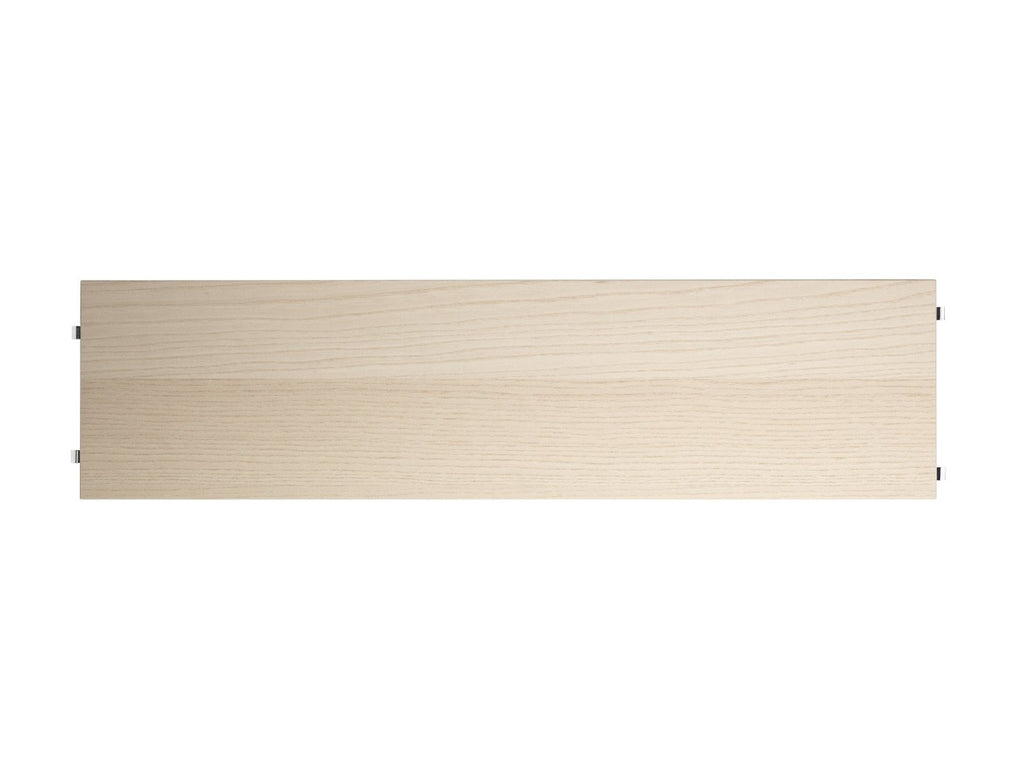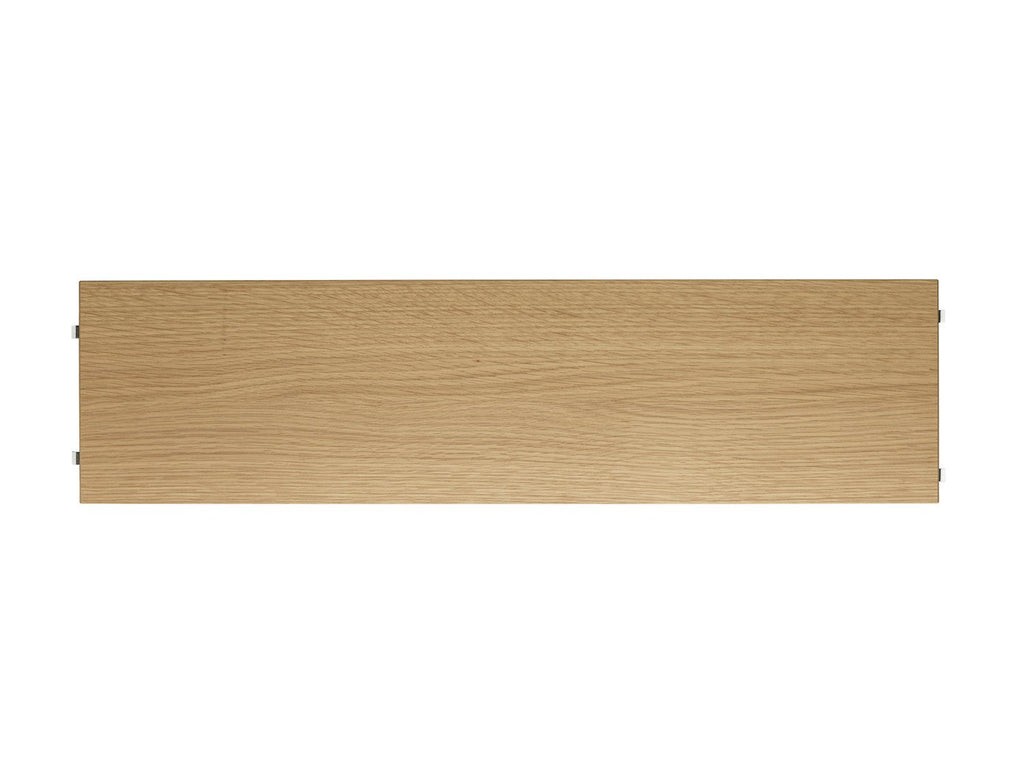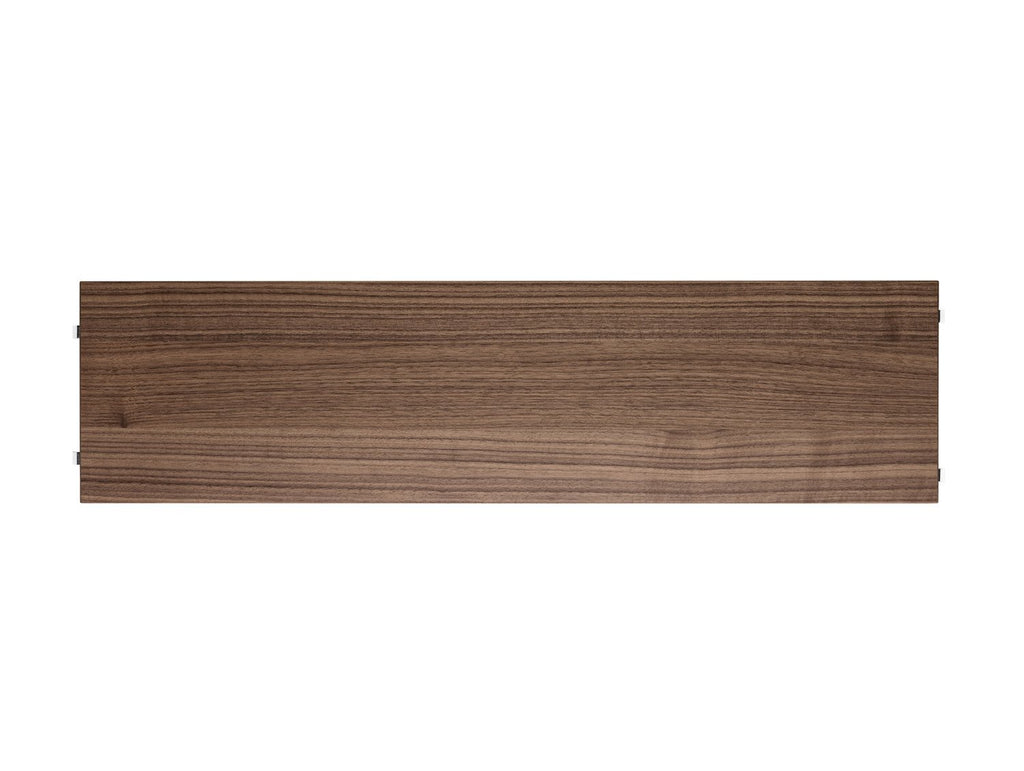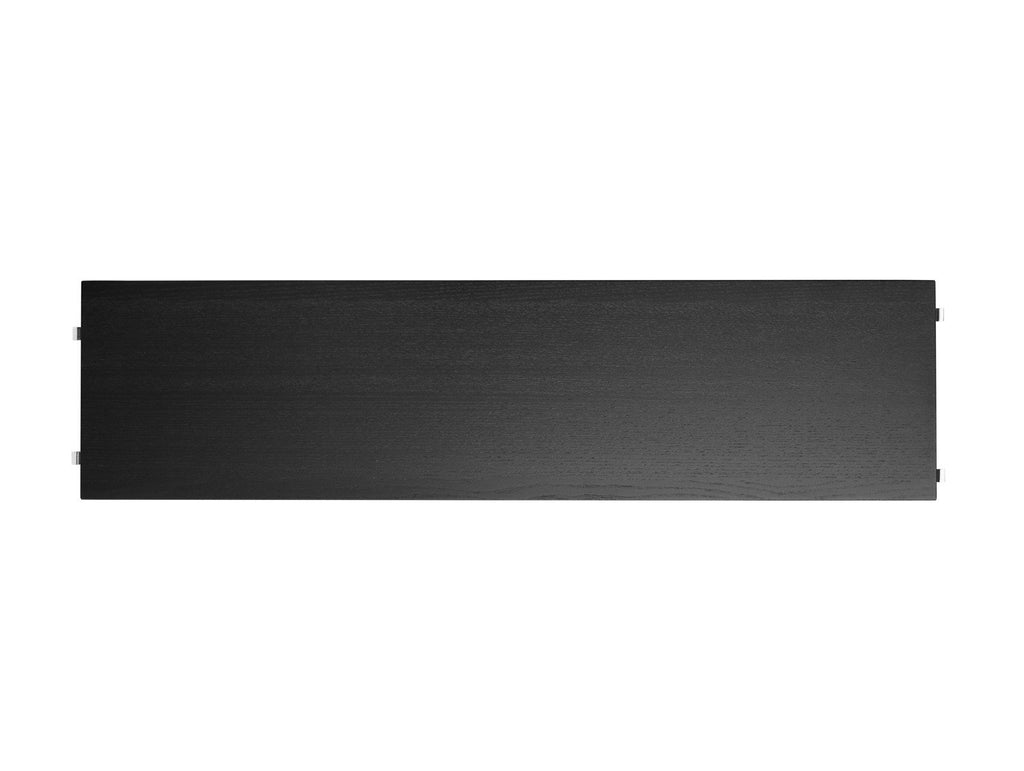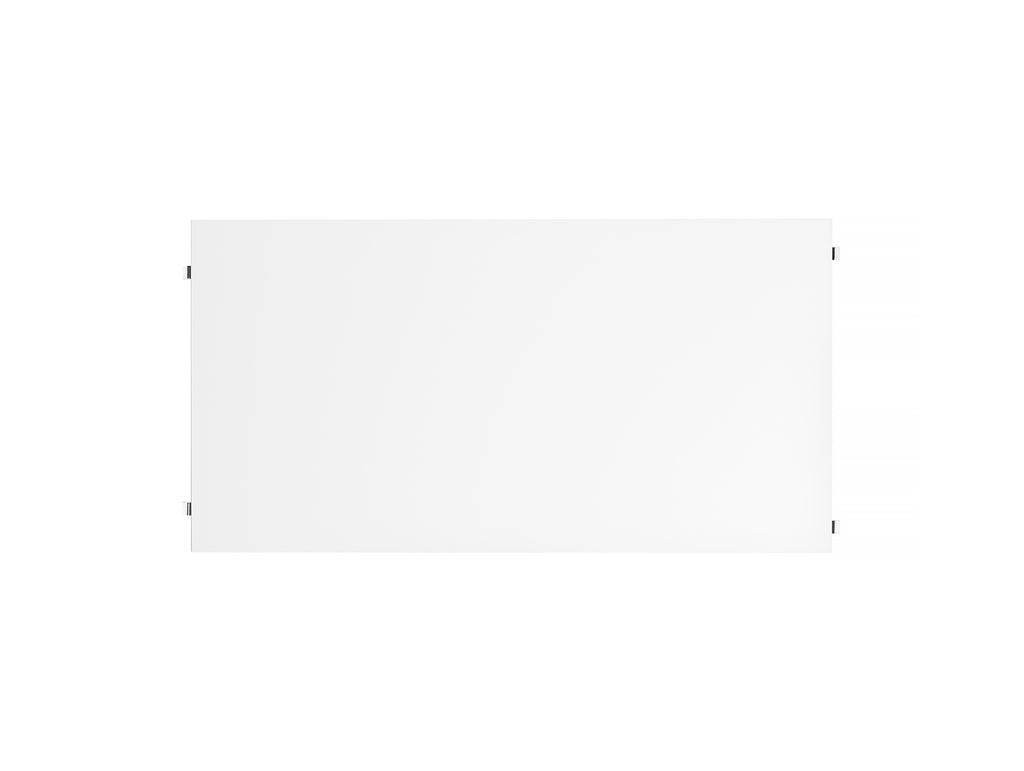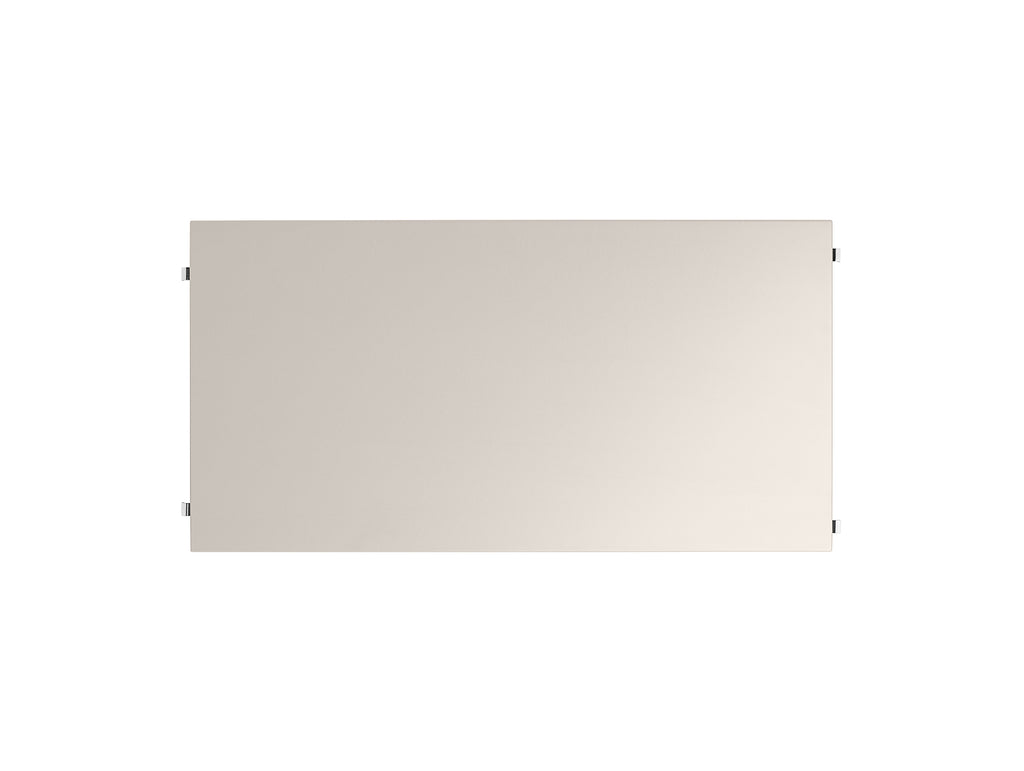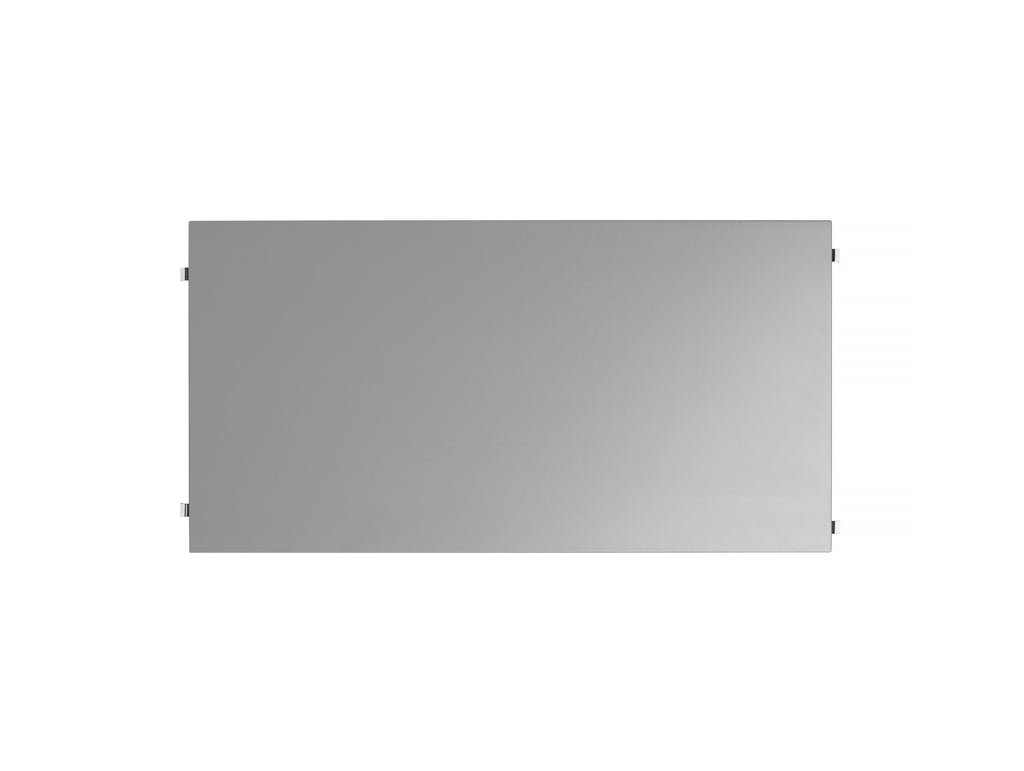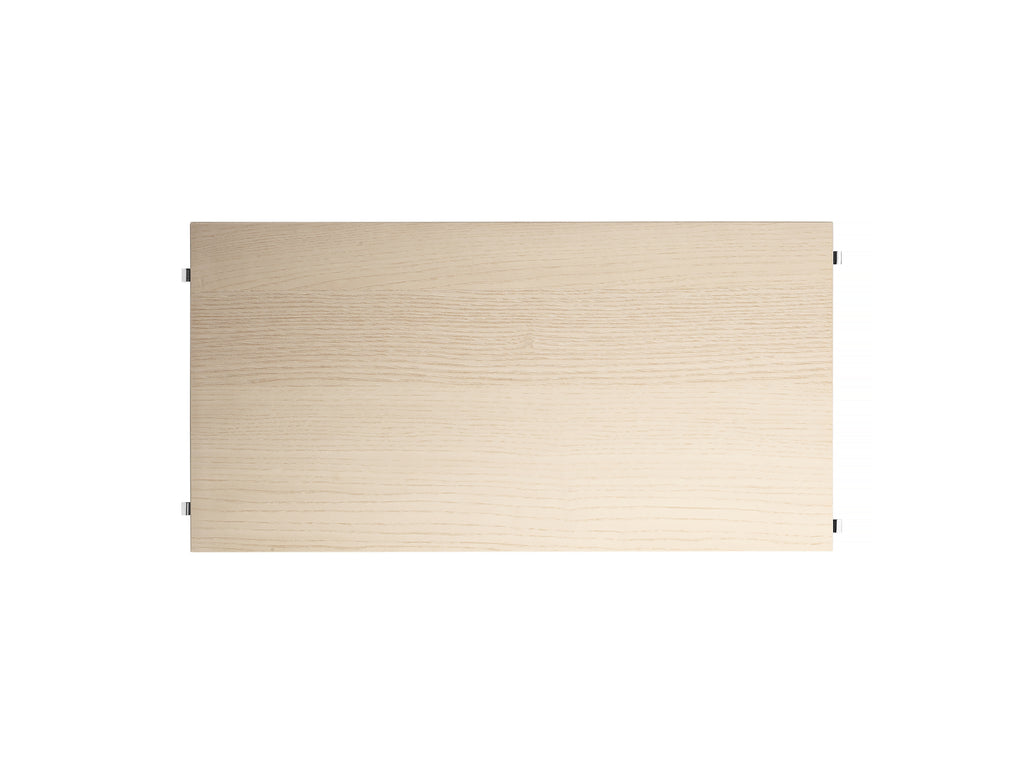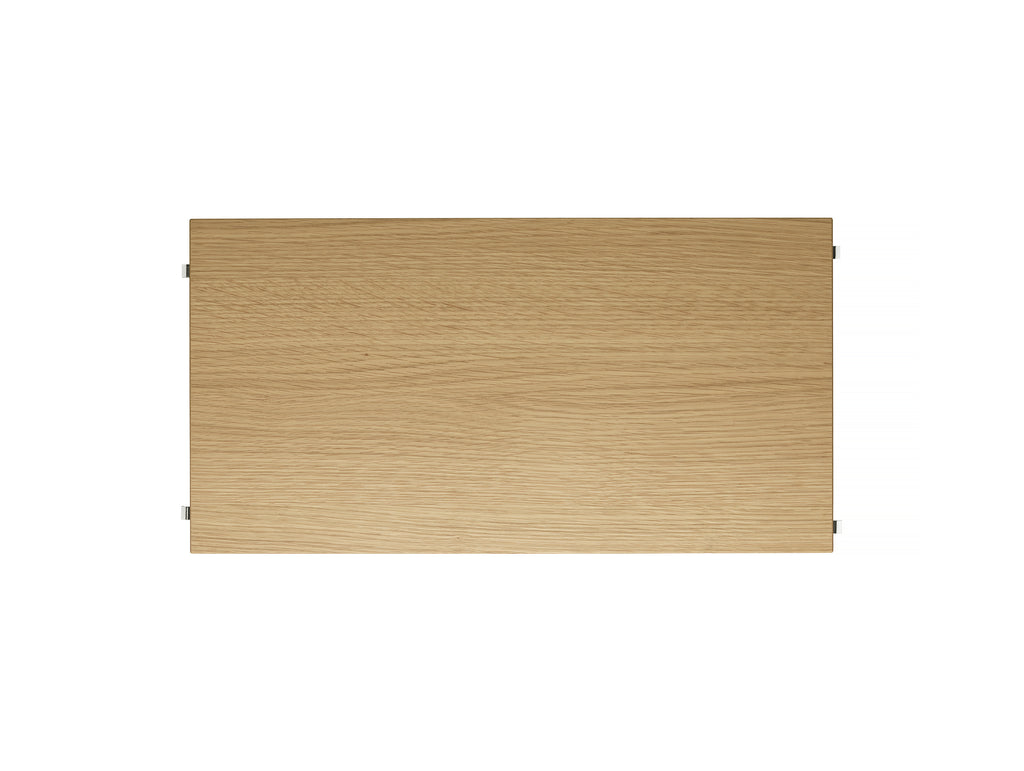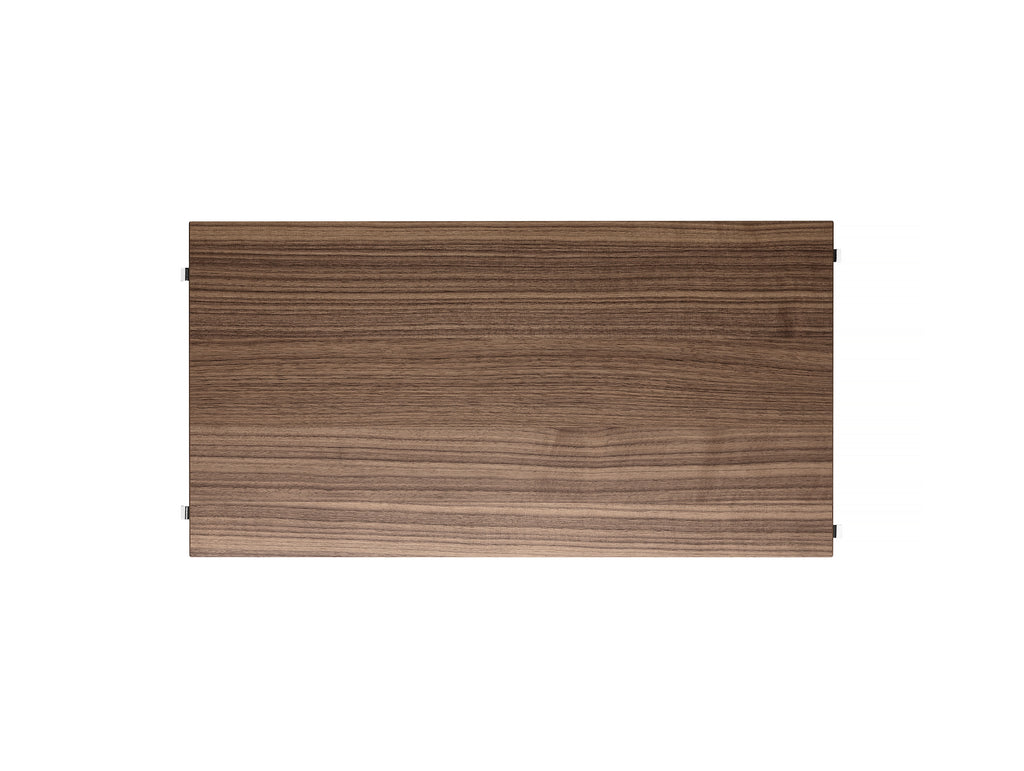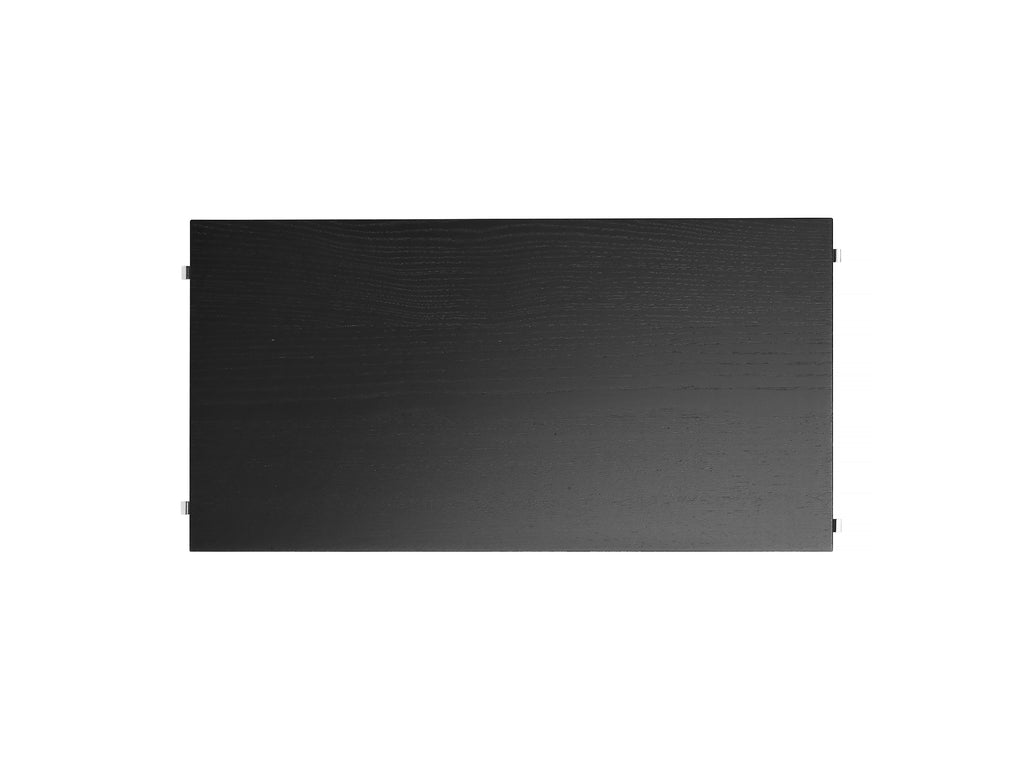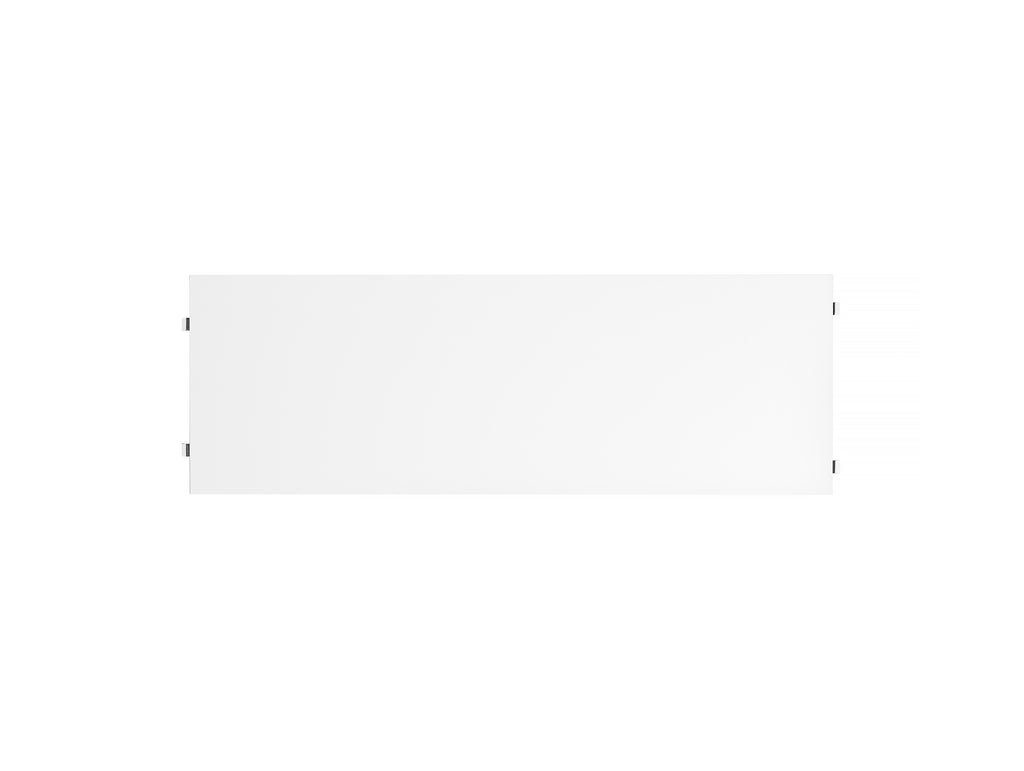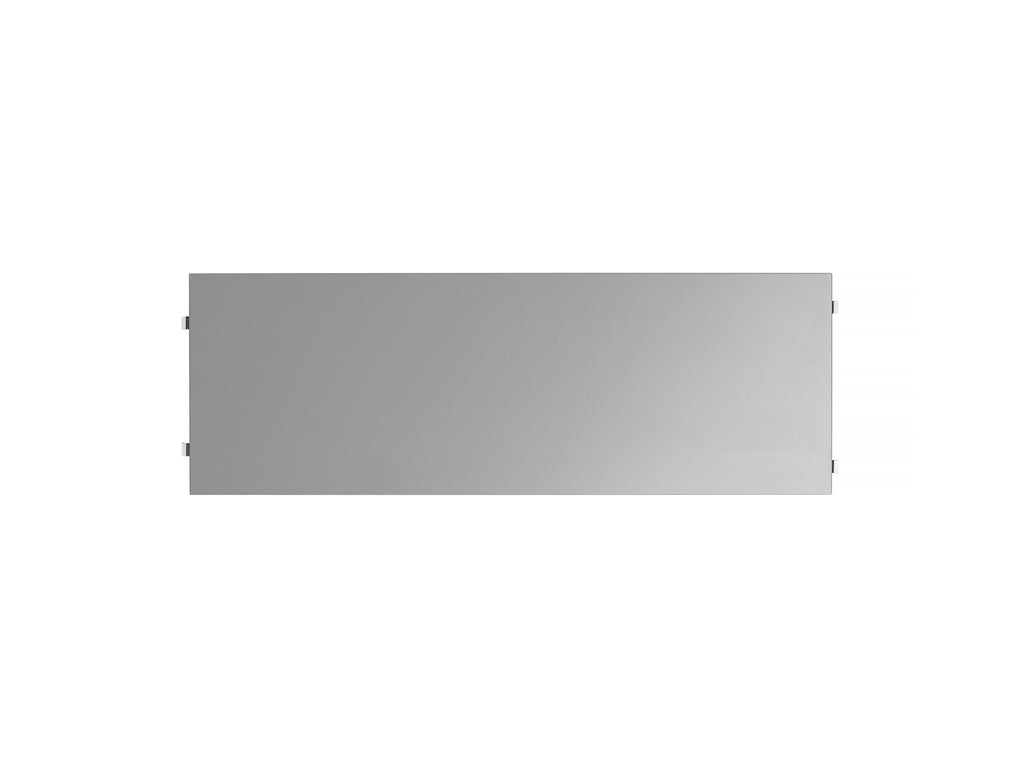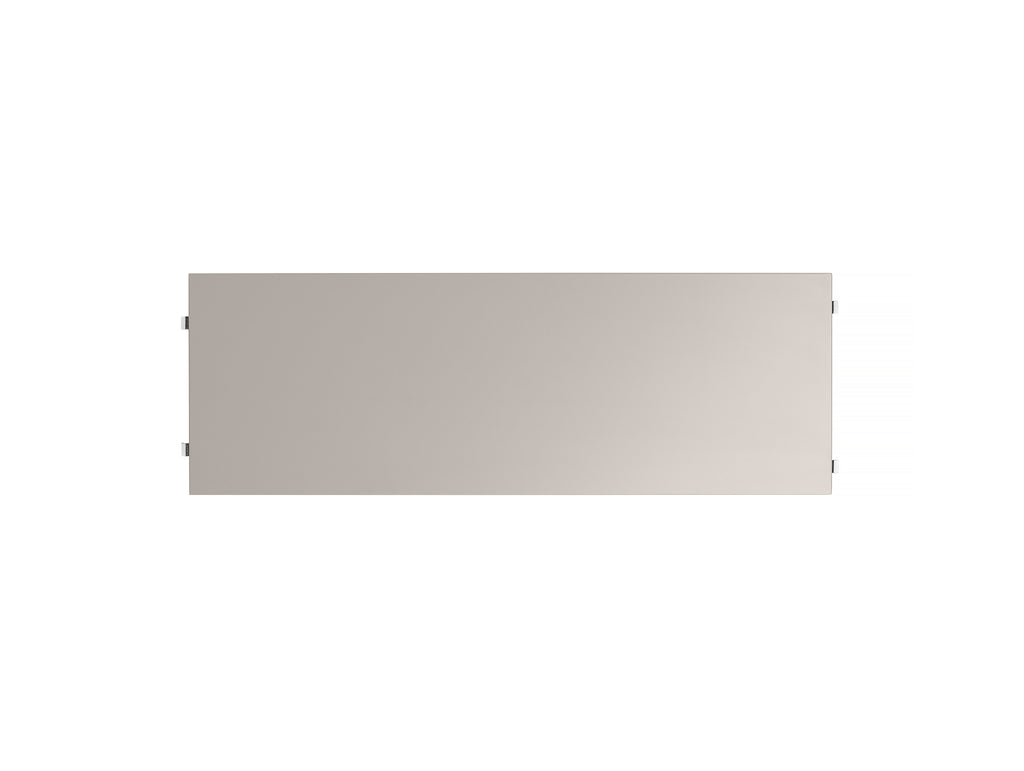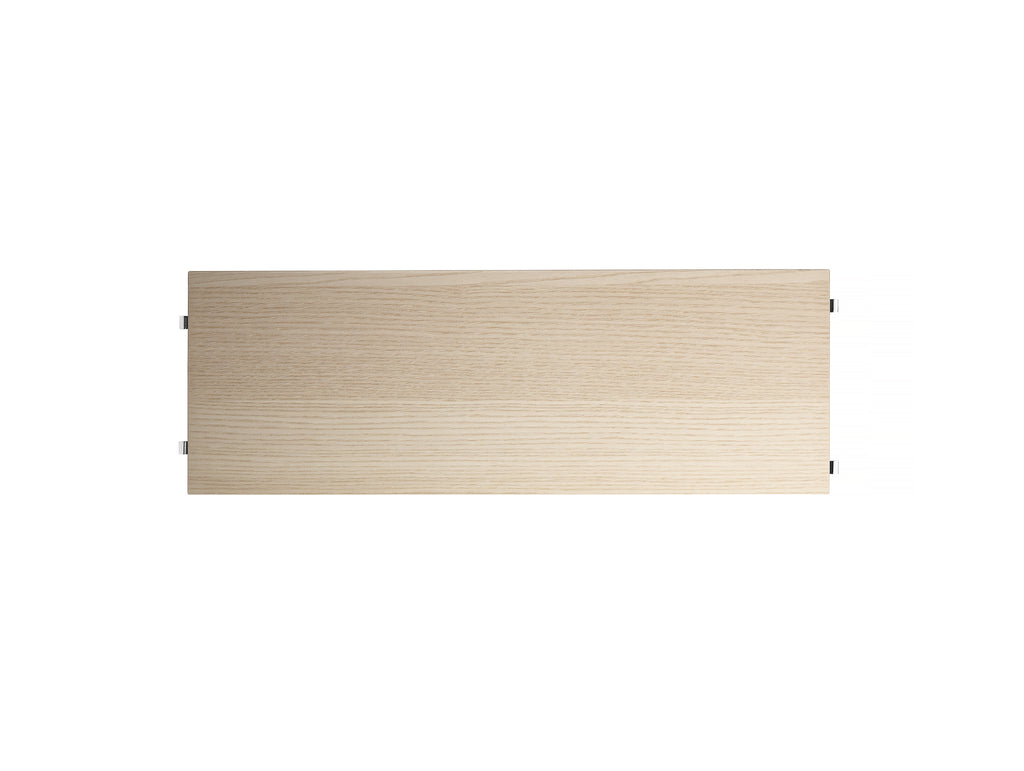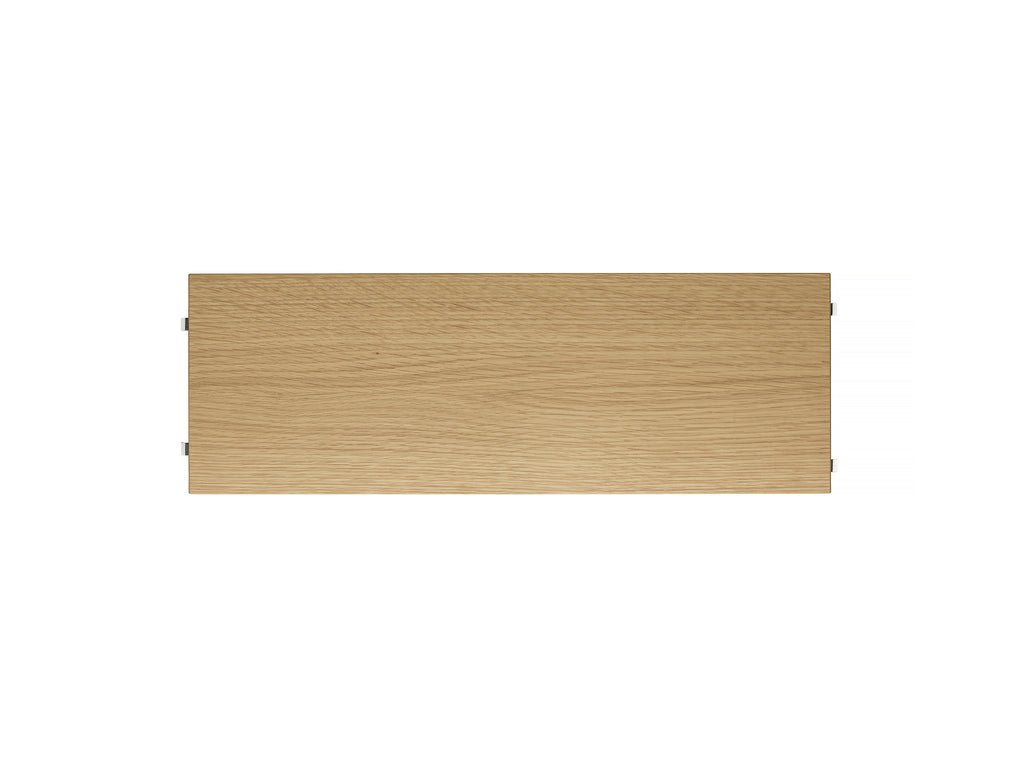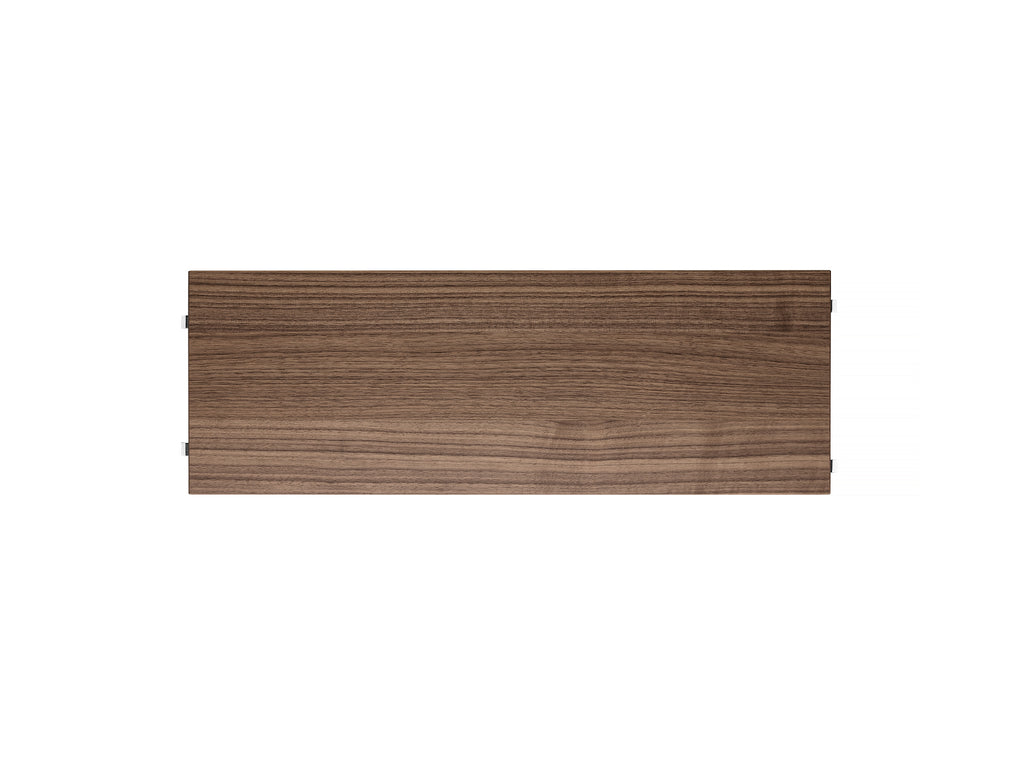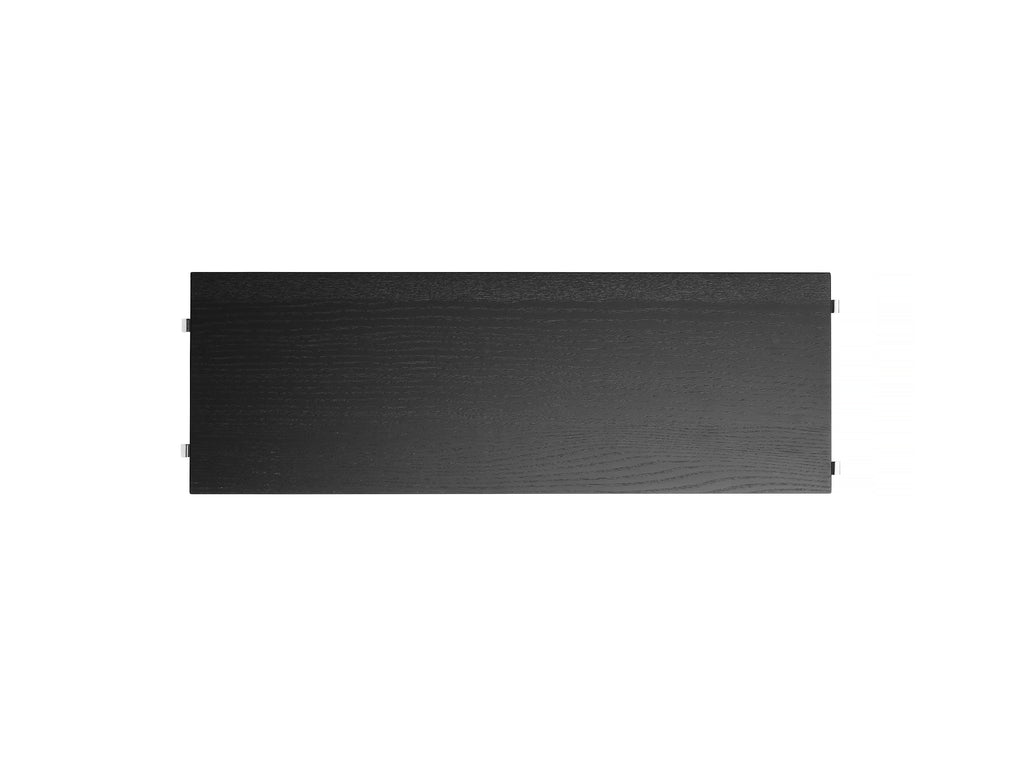 'System' by String is a modular and adaptable shelving system that simultaneously serves as a shelving, work and storage solution. The system encourages creativity in spaces of all sizes, by providing an unlimited number of options that can be quickly and easily changed however you wish. The system can either stand out or blend into the wall depending on the finishes you choose.
Each pack contains three shelves, fitting instructions and wall fixings. The Shelves are constructed from MDF and either veneered with real wood or painted with a hard wearing lacquer.
The system shelves should be paired with their appropriate matching side panels. Please contact us if you need some help with your selection. String have their own 'build your own' software to help you configure the perfect set-up - click here to be taken to stringfurniture.com
The String shelving system was designed by Swedish Architect Nils Strinning in 1949, it became an instant classic thanks to its affordable pricing, flexibility and minimal aesthetic. The next year an order was placed to fit-out the planned UN Headquarters in New York City, the perfect fit for the now iconic modernist building. The brand has developed additions to the system over the years and now offers its modular shelving system in a multitude of arrangements and finishes.
String System Shelves - Set of 3
by String
Beautiful, elegant and timeless.
These shelves are a great investment that we'll keep forever, taking with us wherever we live. A design classic that can be added to and arranged to suit any space. Simple but brilliant.
String shelving
The String oak veneer shelves are a great design with mid-century furniture. I used them in a sewing room above an old 50's storage unit from a shop. The white side supports let light through but are strong.
String furniture supplied by RWM
Thanks to RWM for their professional services in purchasing String Furniture
Great service for a great product
Really Well Made have been a pleasure to deal with. They are good, clear communicators and their delivery was fast and efficient. They also packed the product for shipping well.
The shelves themselves are lovely. Another addition to the elegant and practical String shelving system that I am gradually expanding.
Quality shelving
Great company. Fast delivery. Well packaged. quality shelving system at a reasonable price and easy to install.