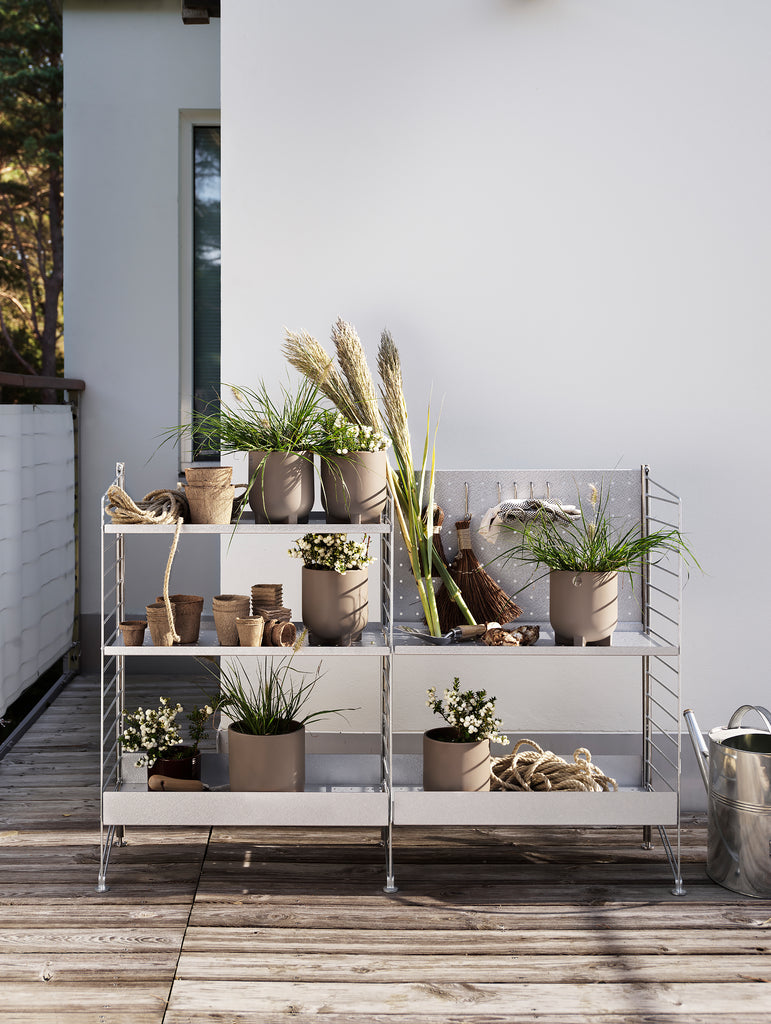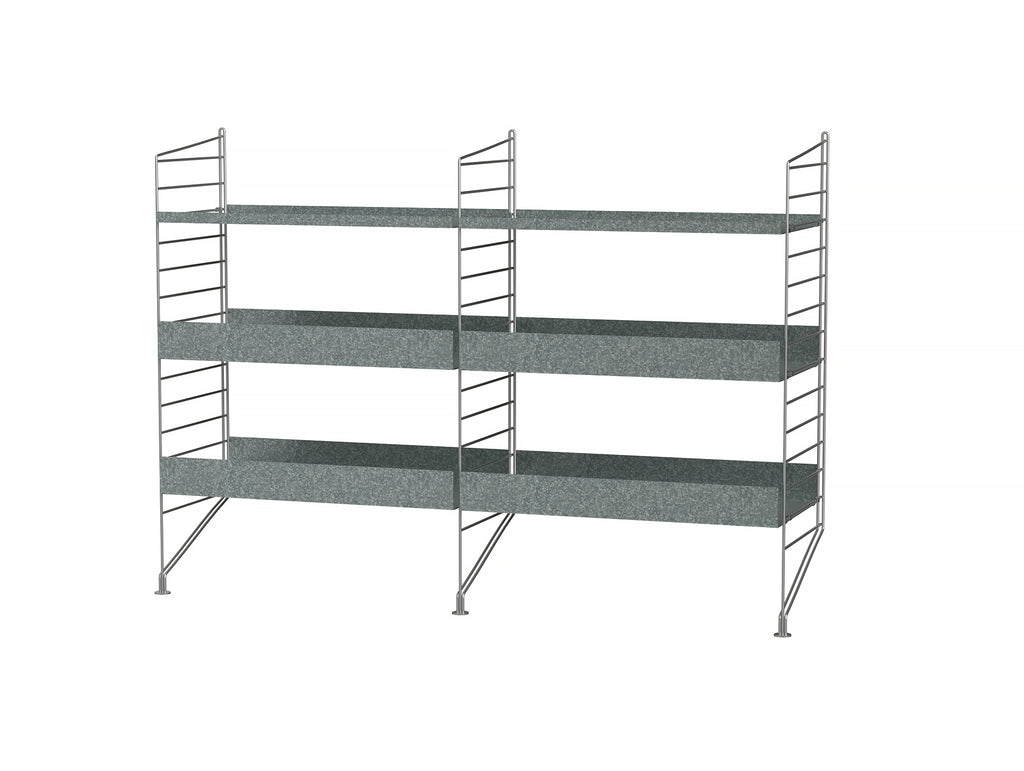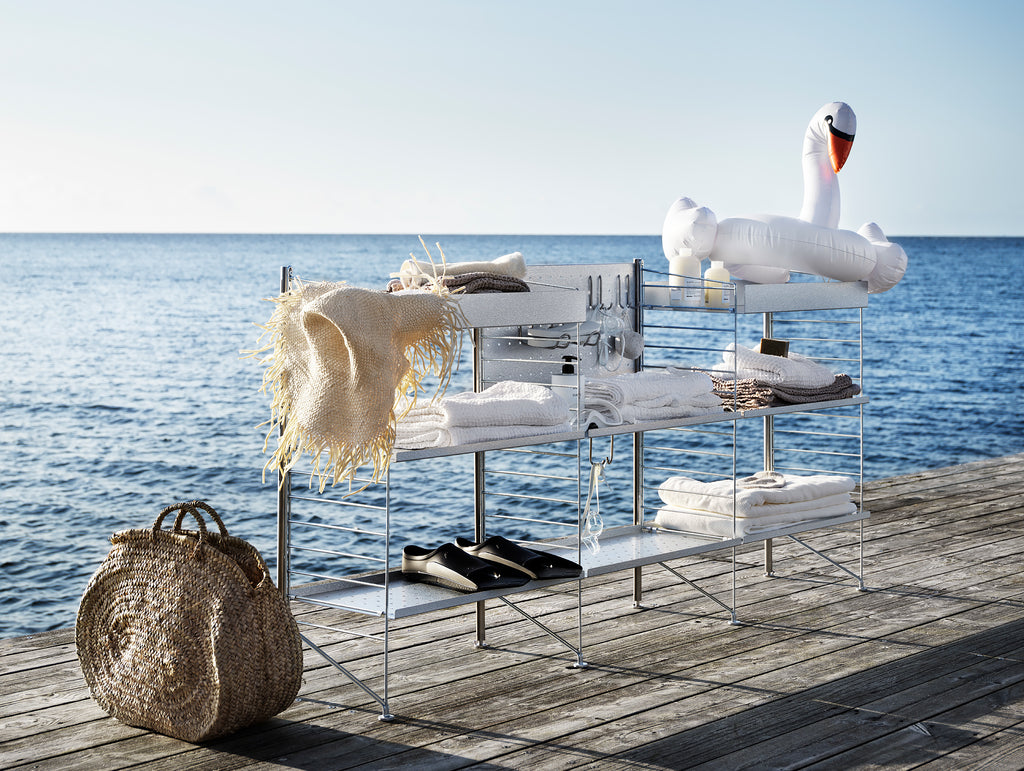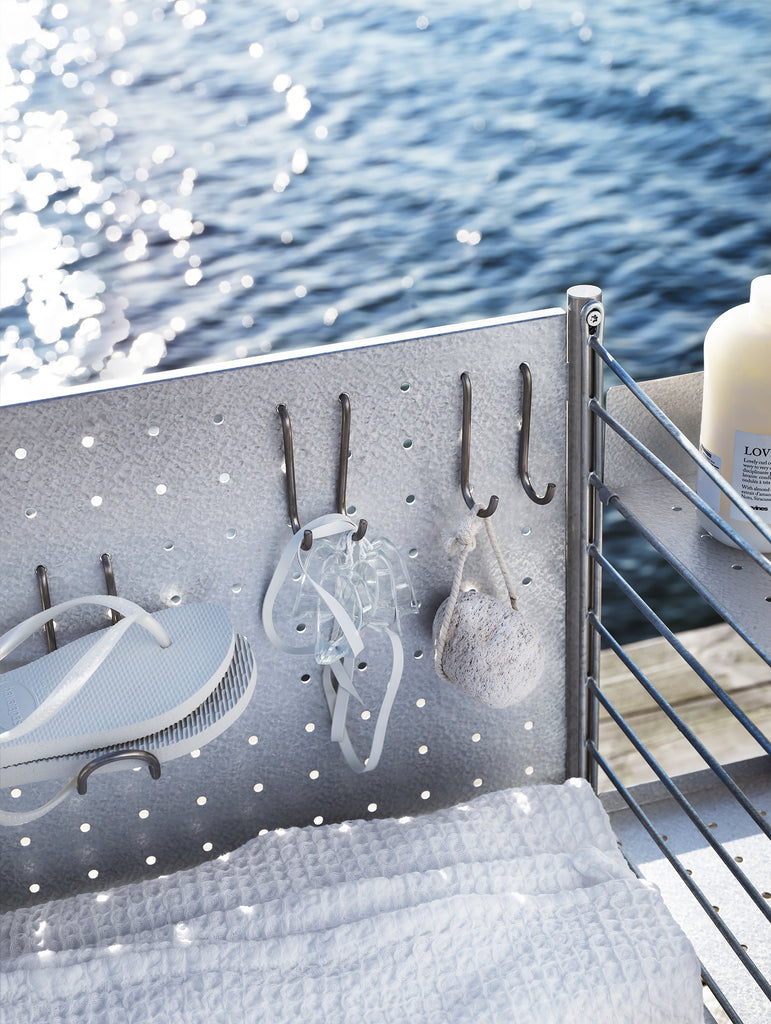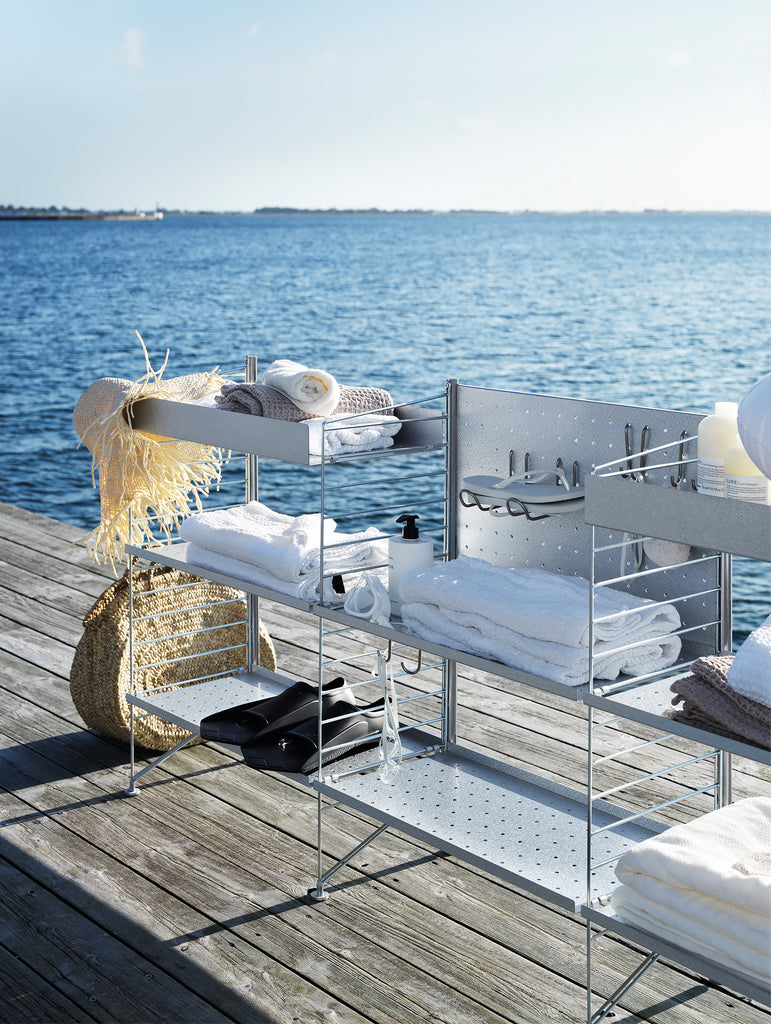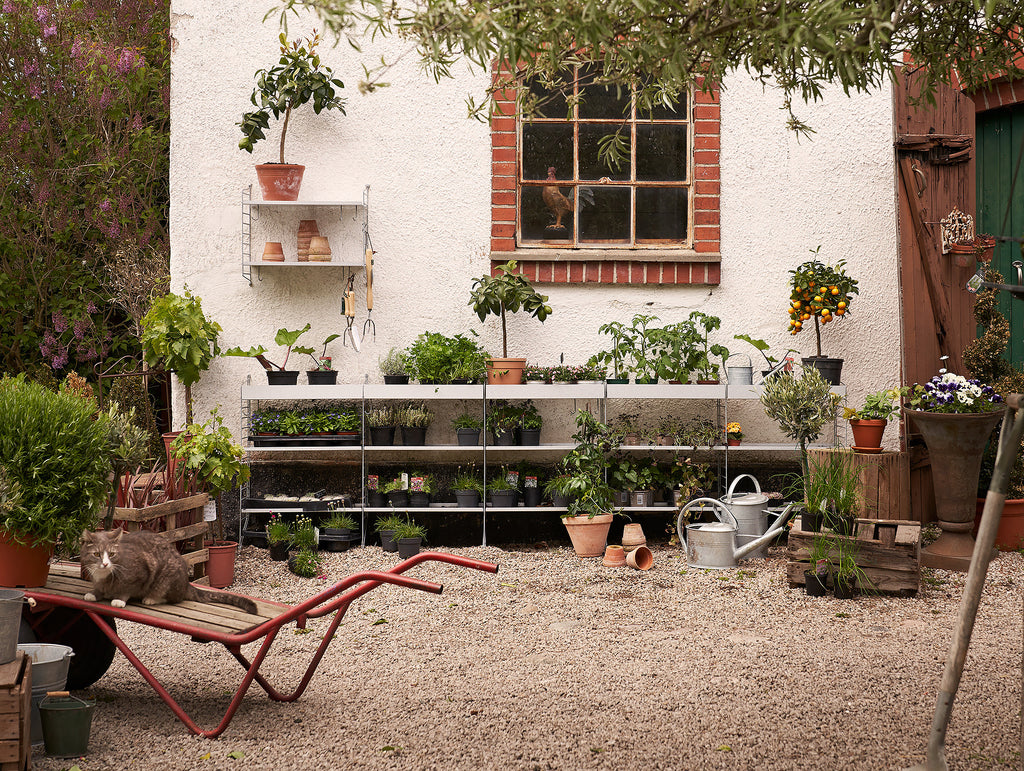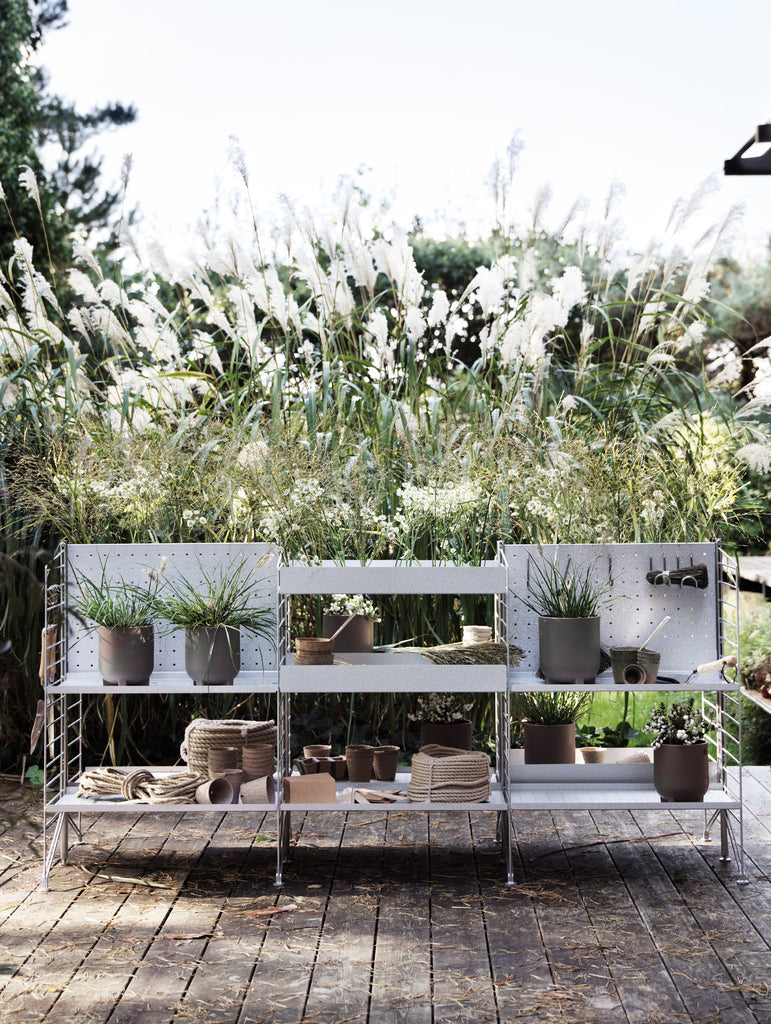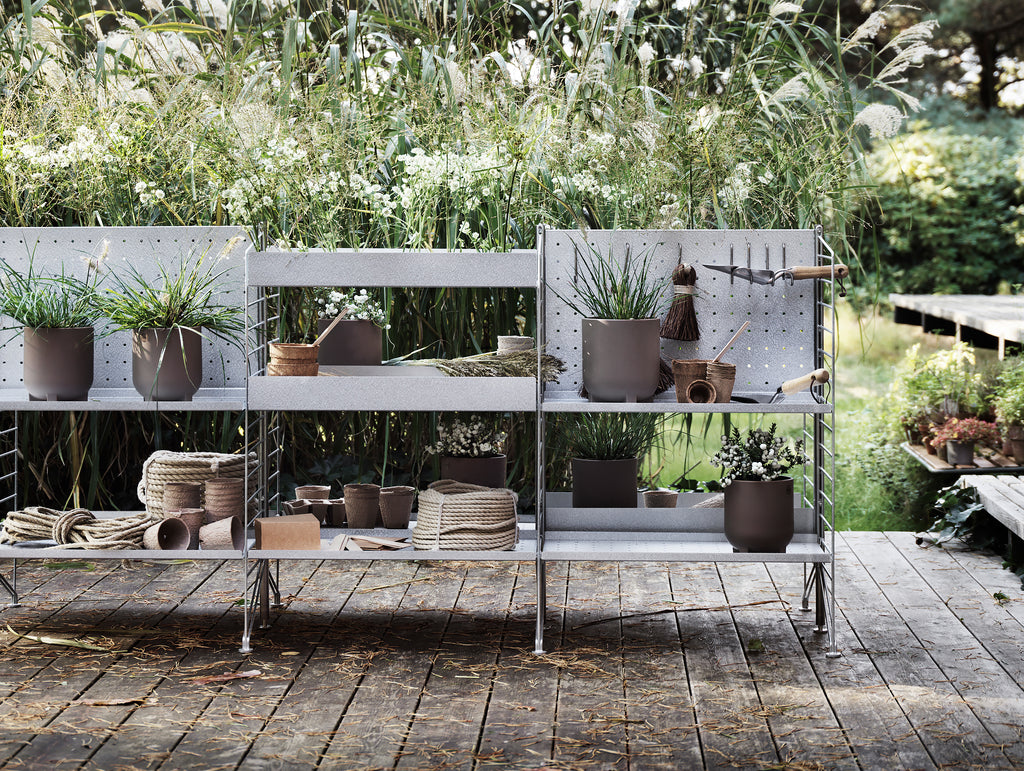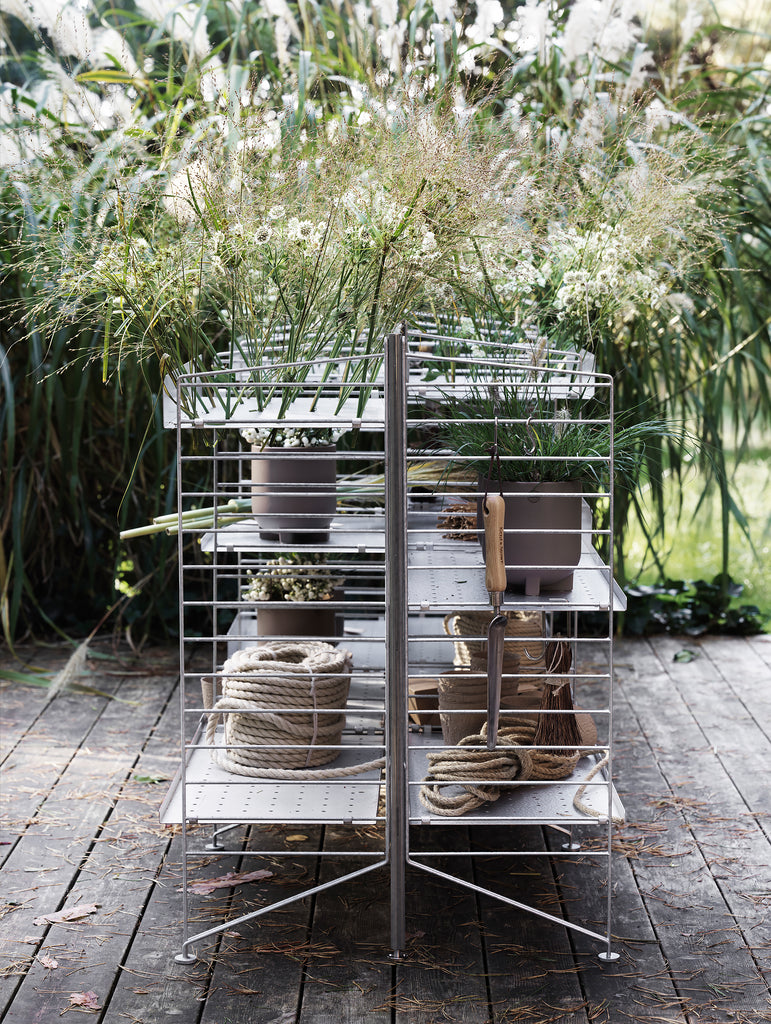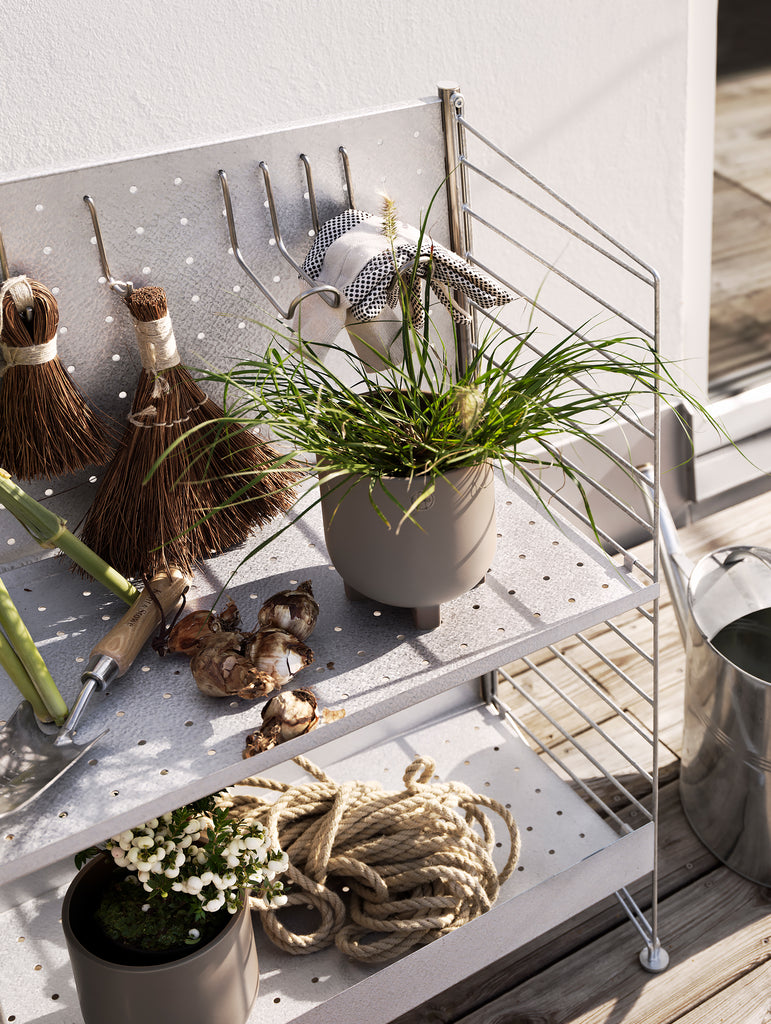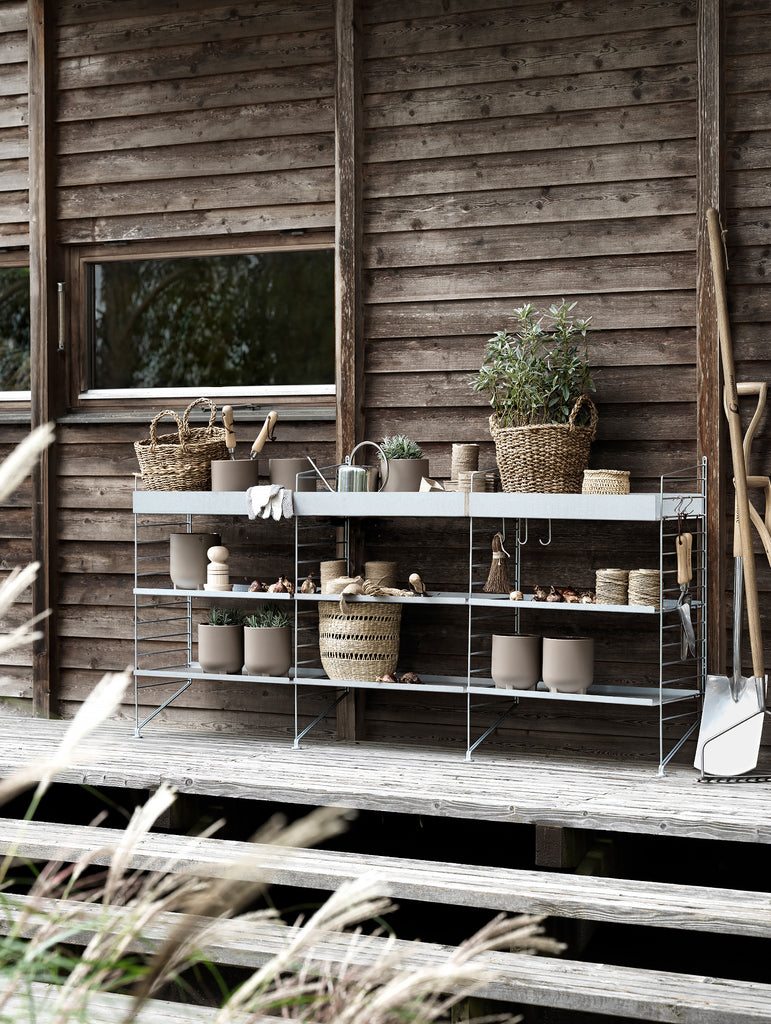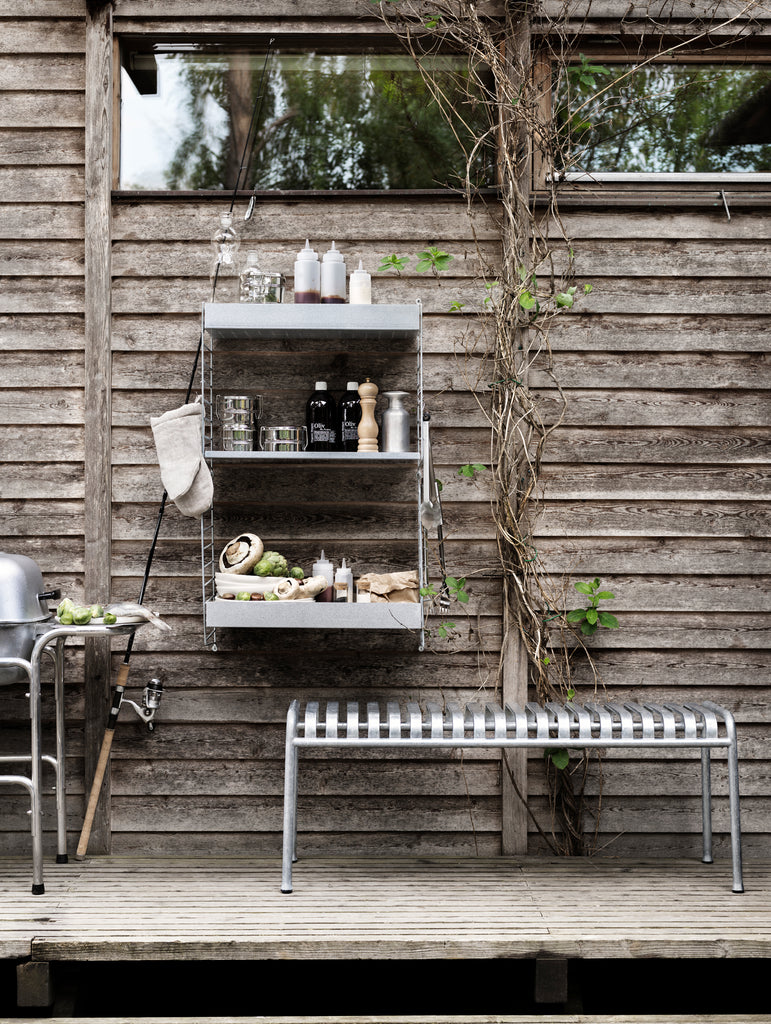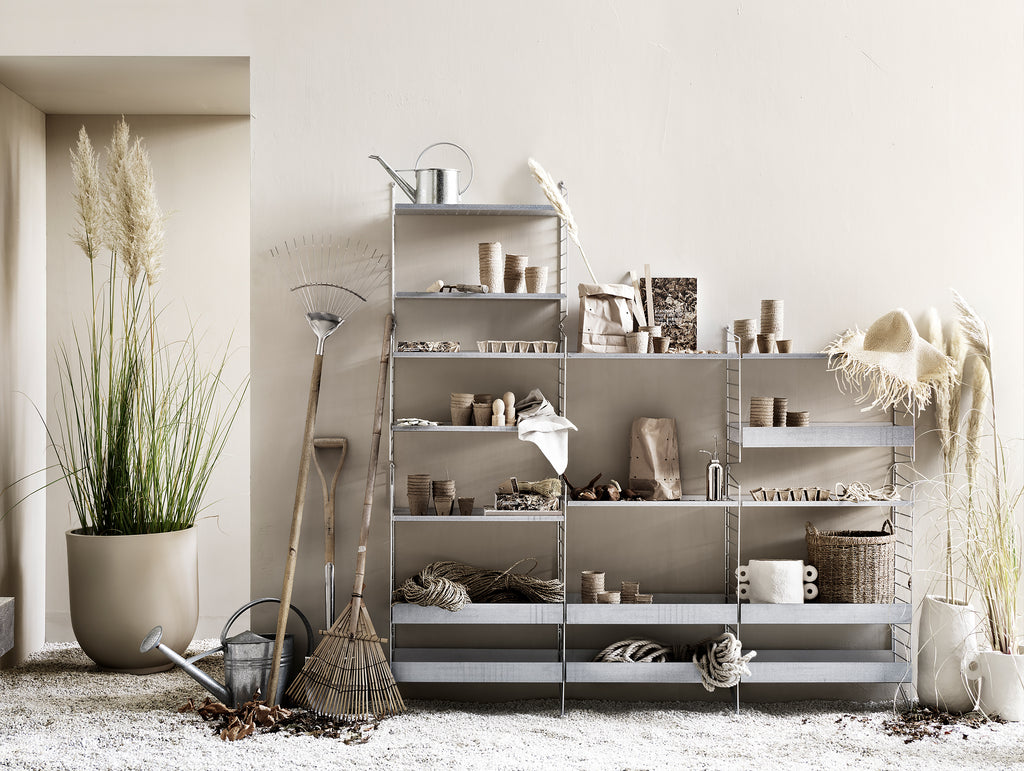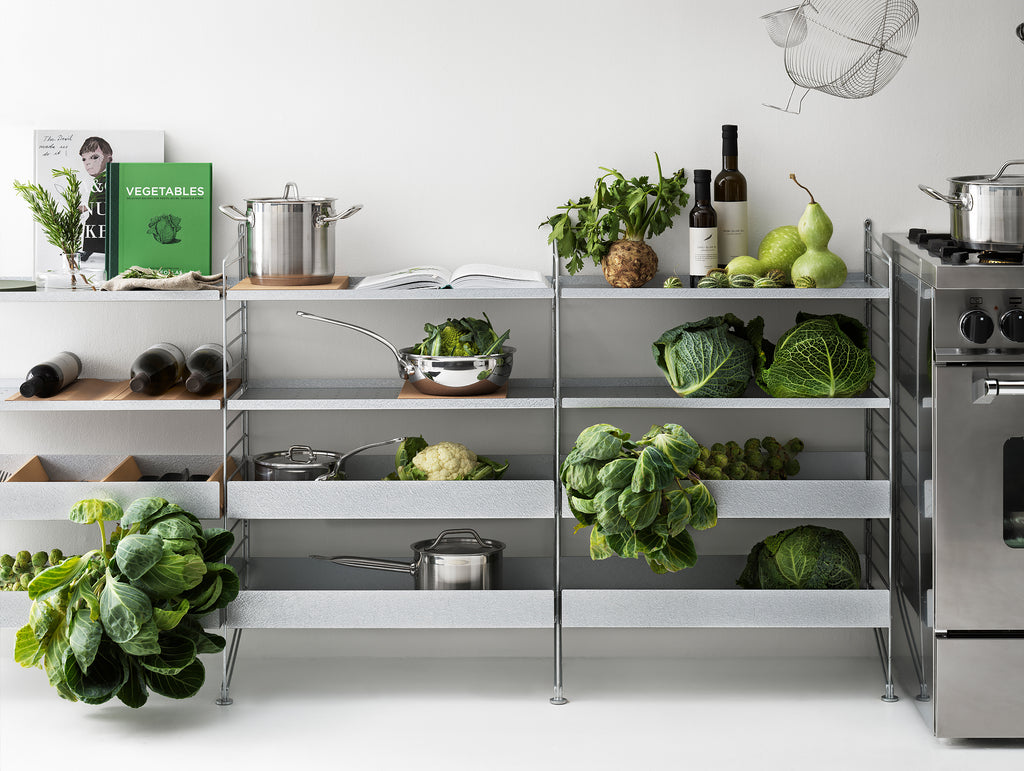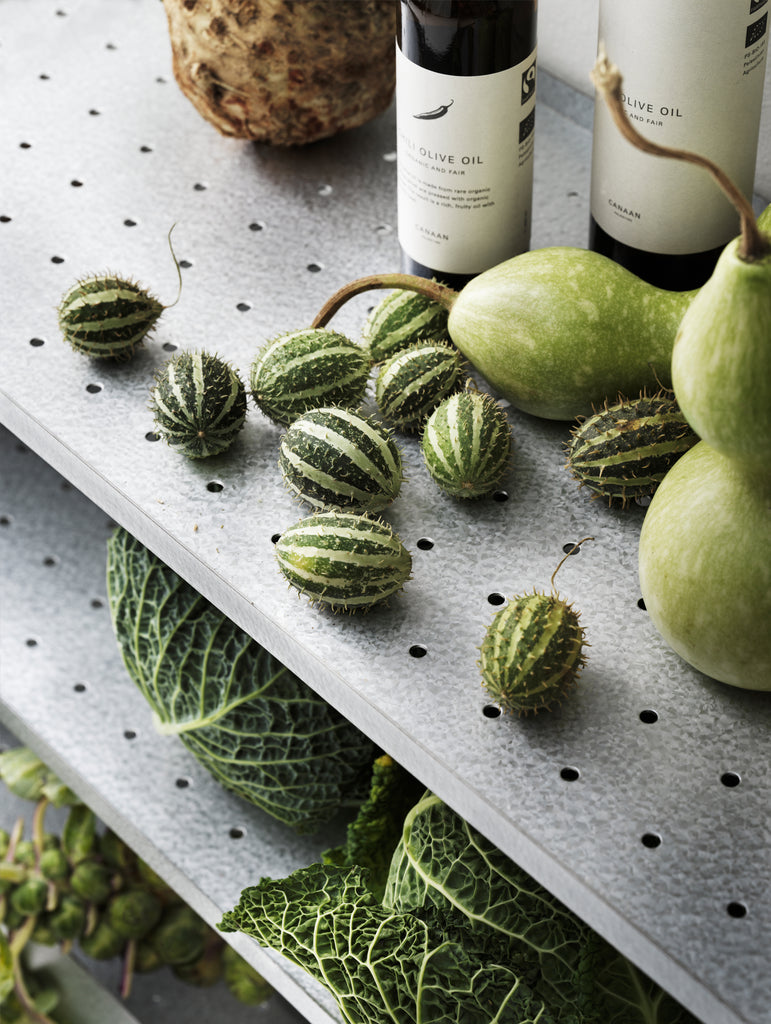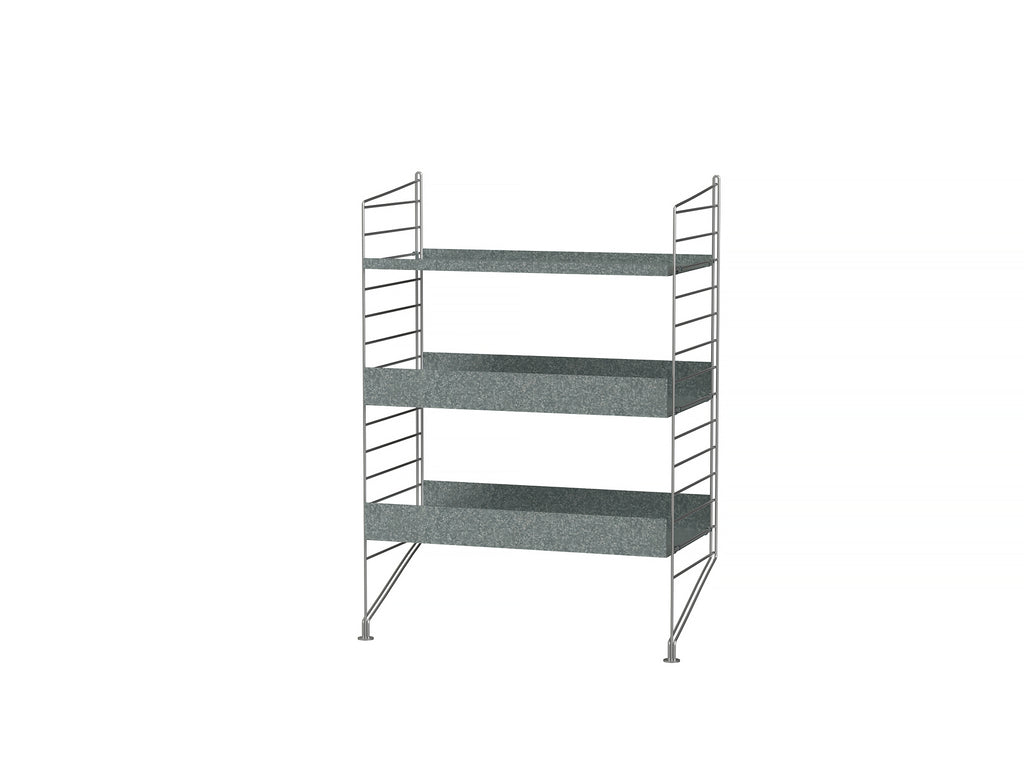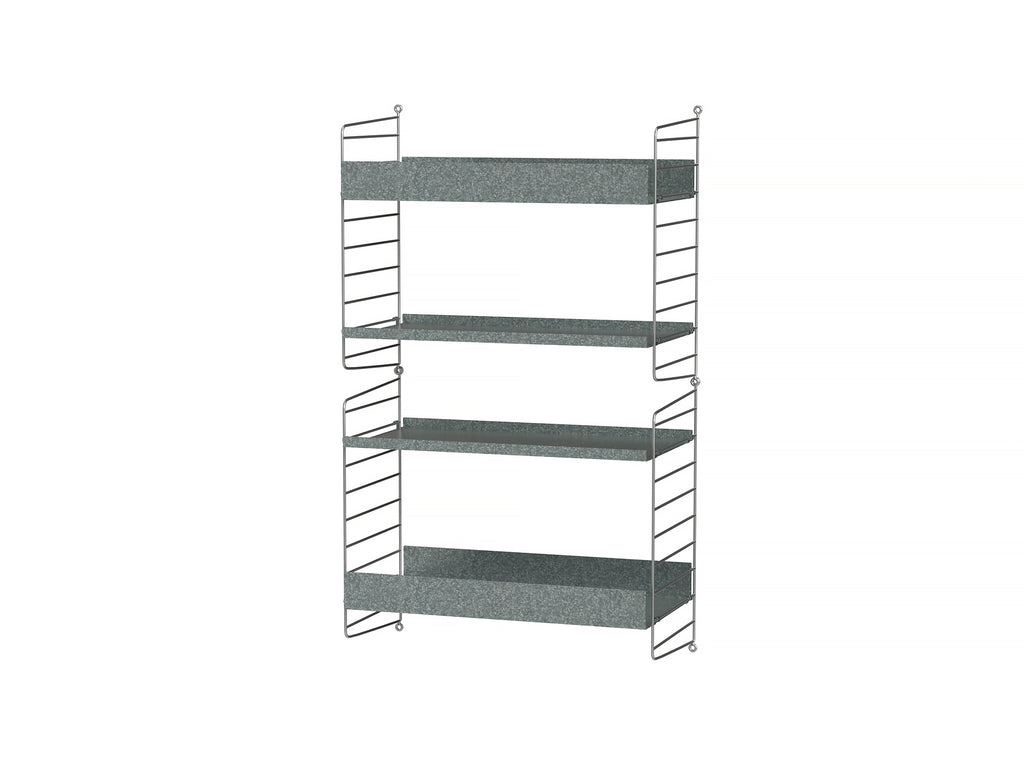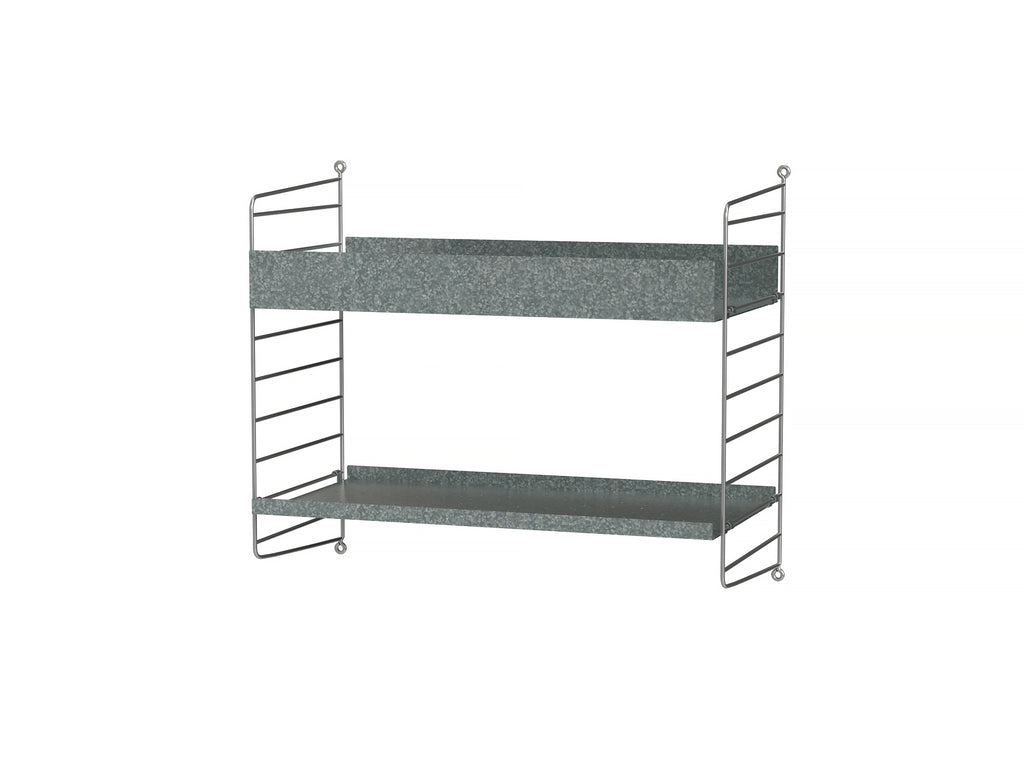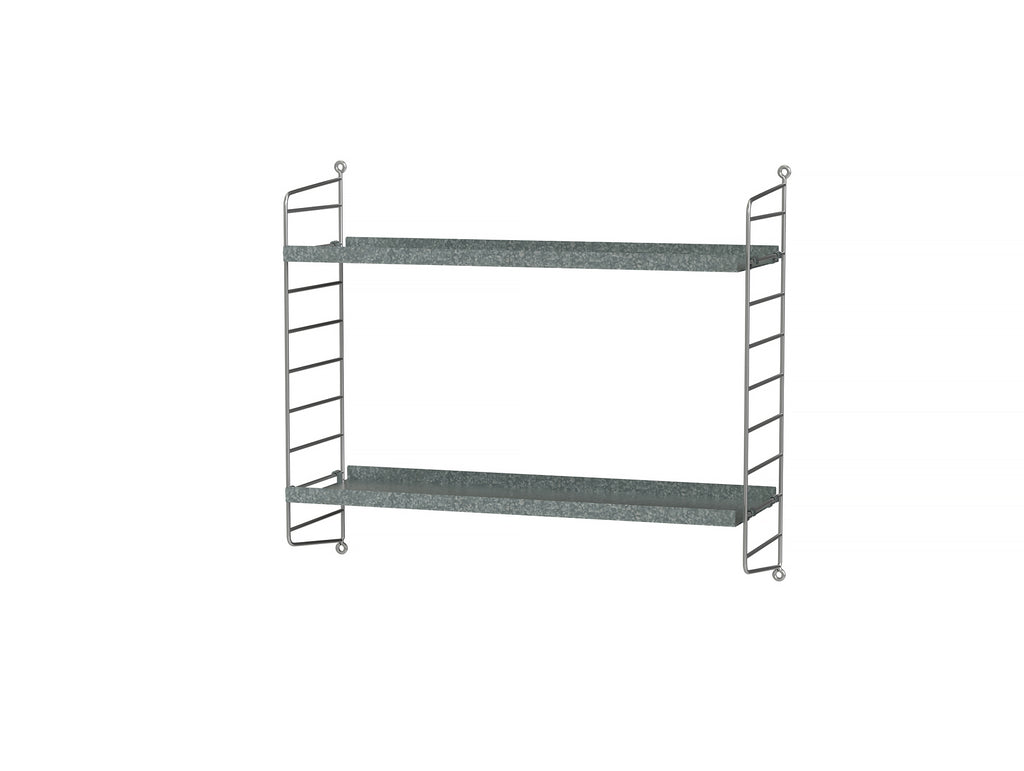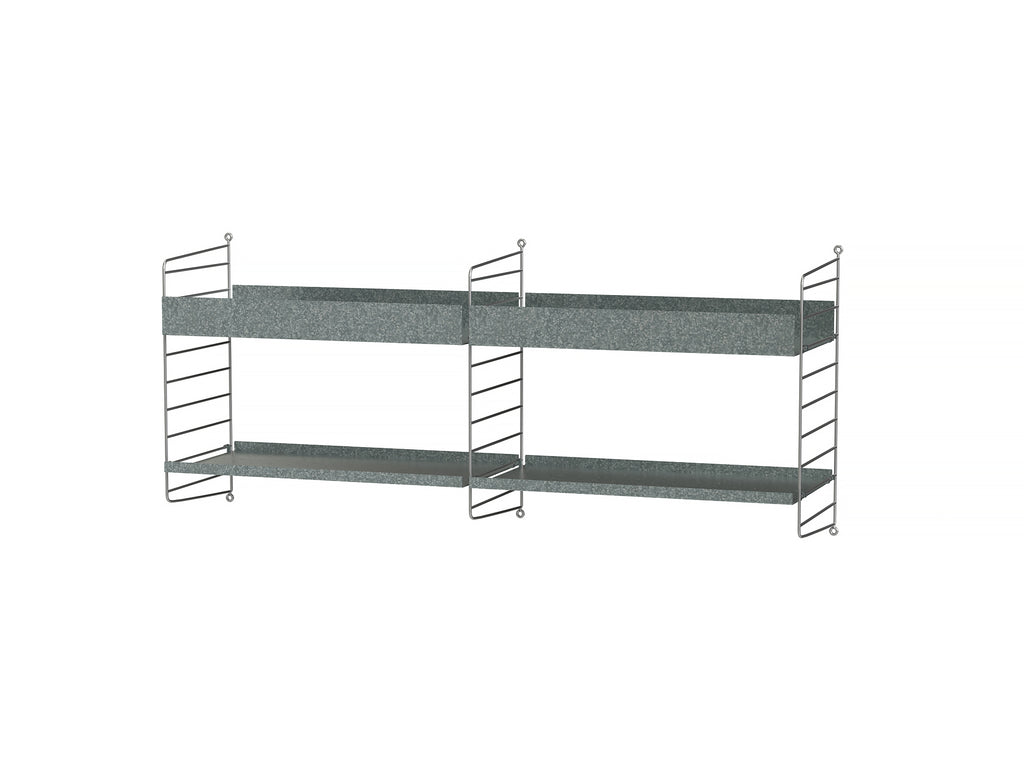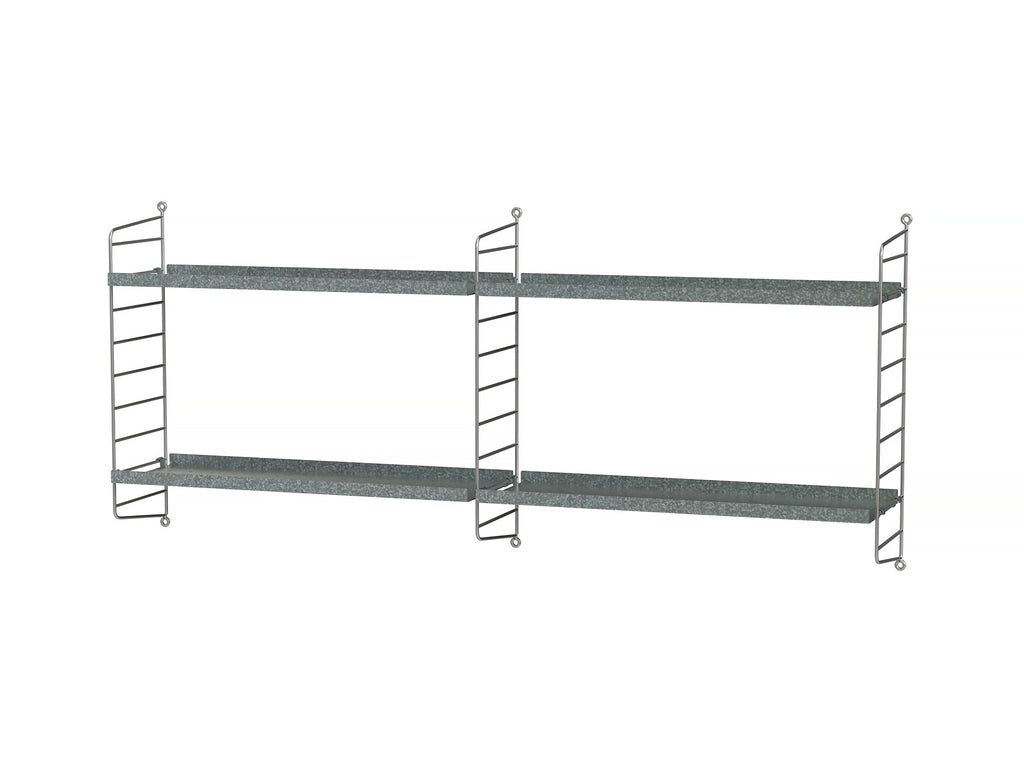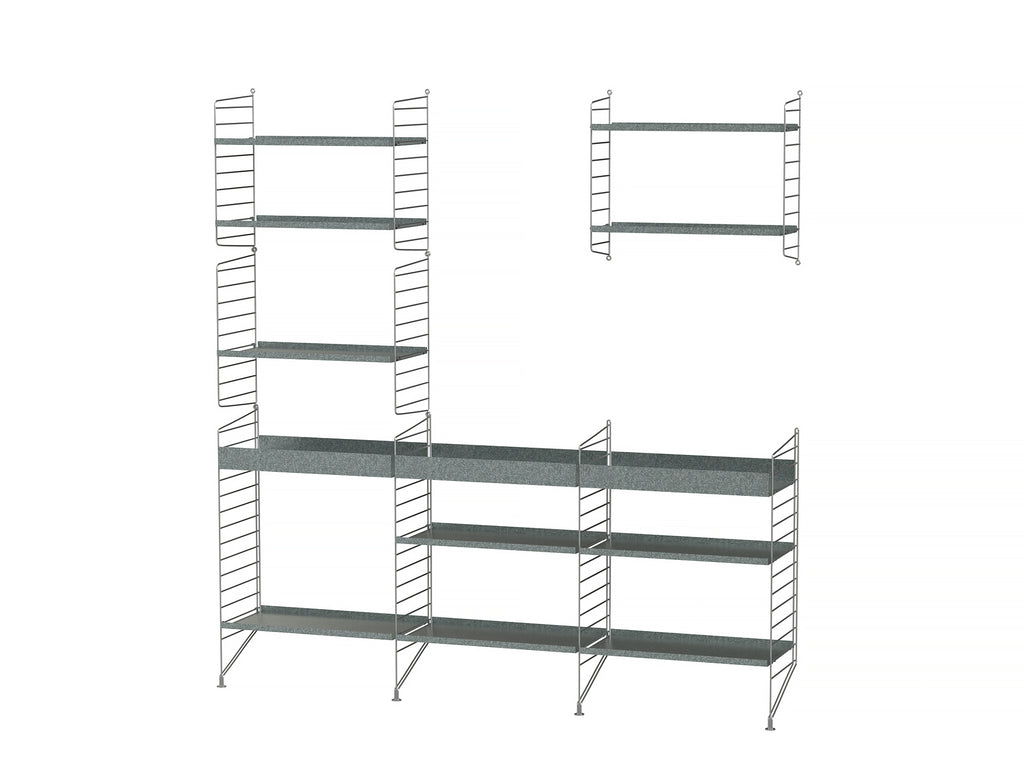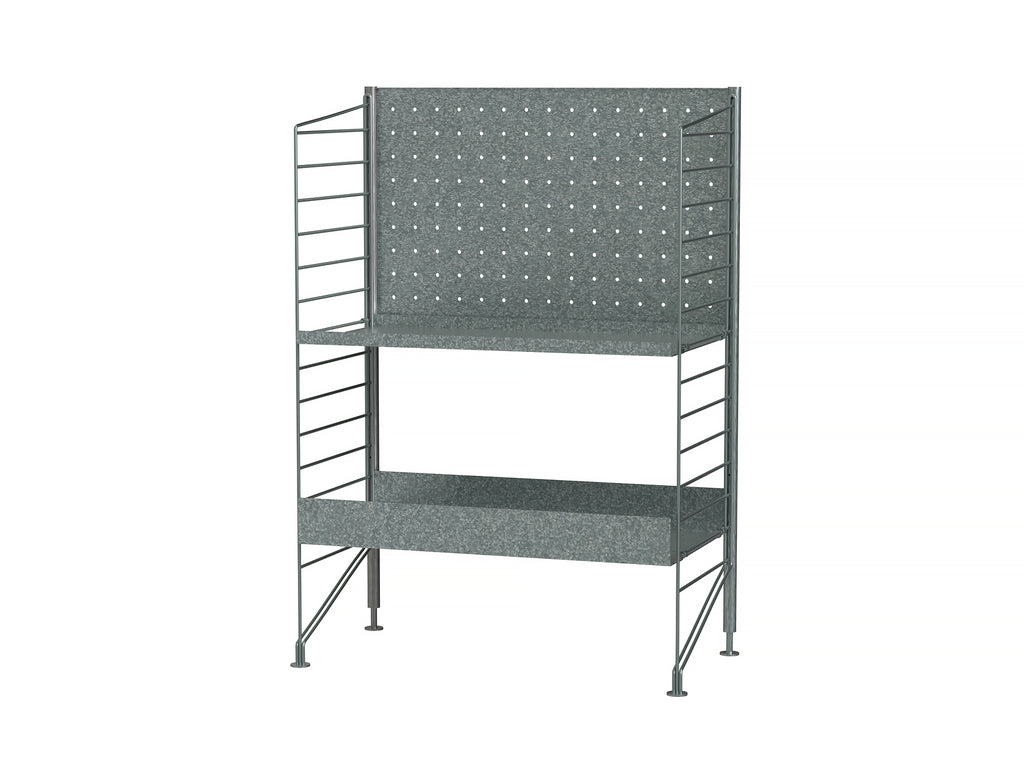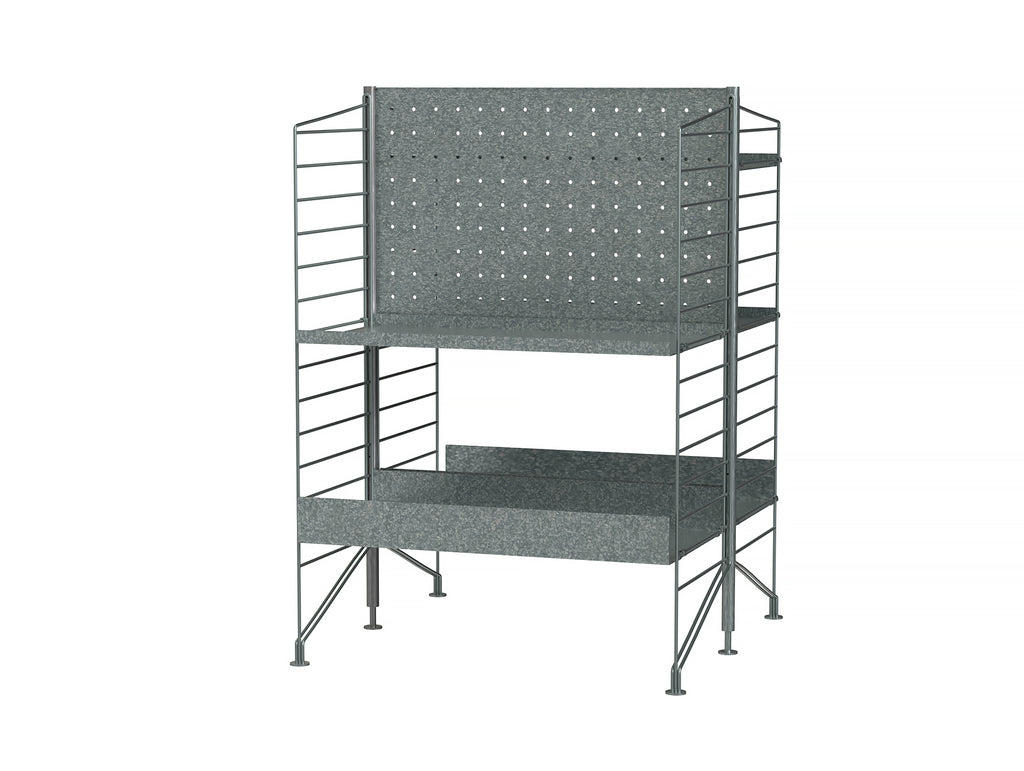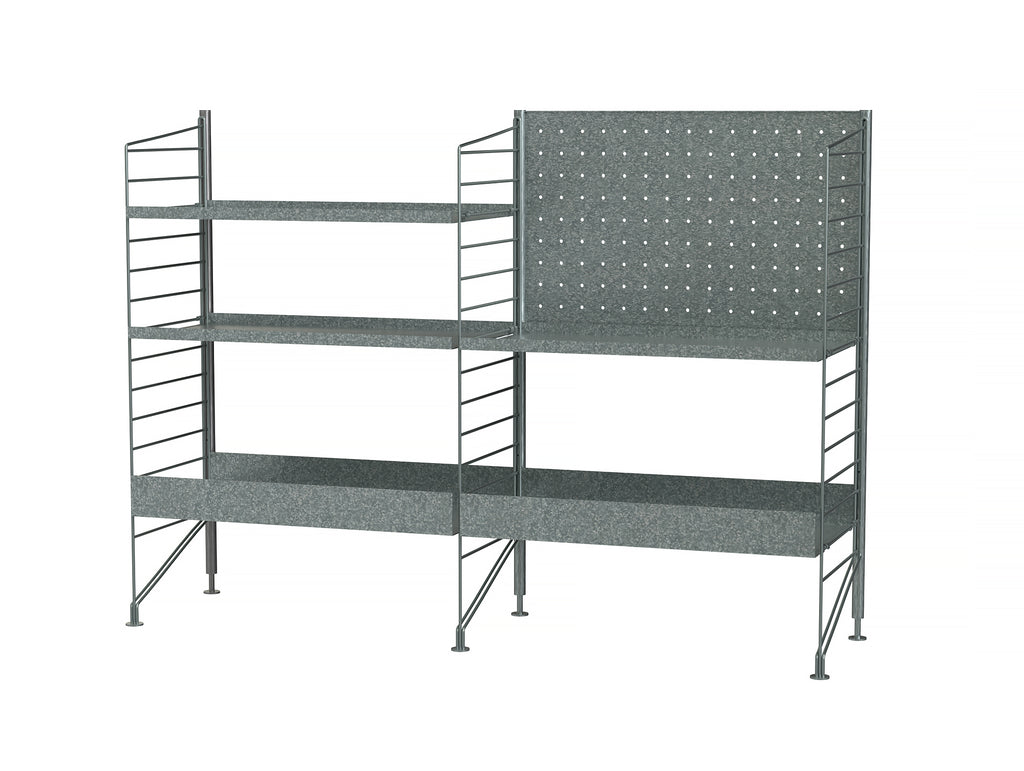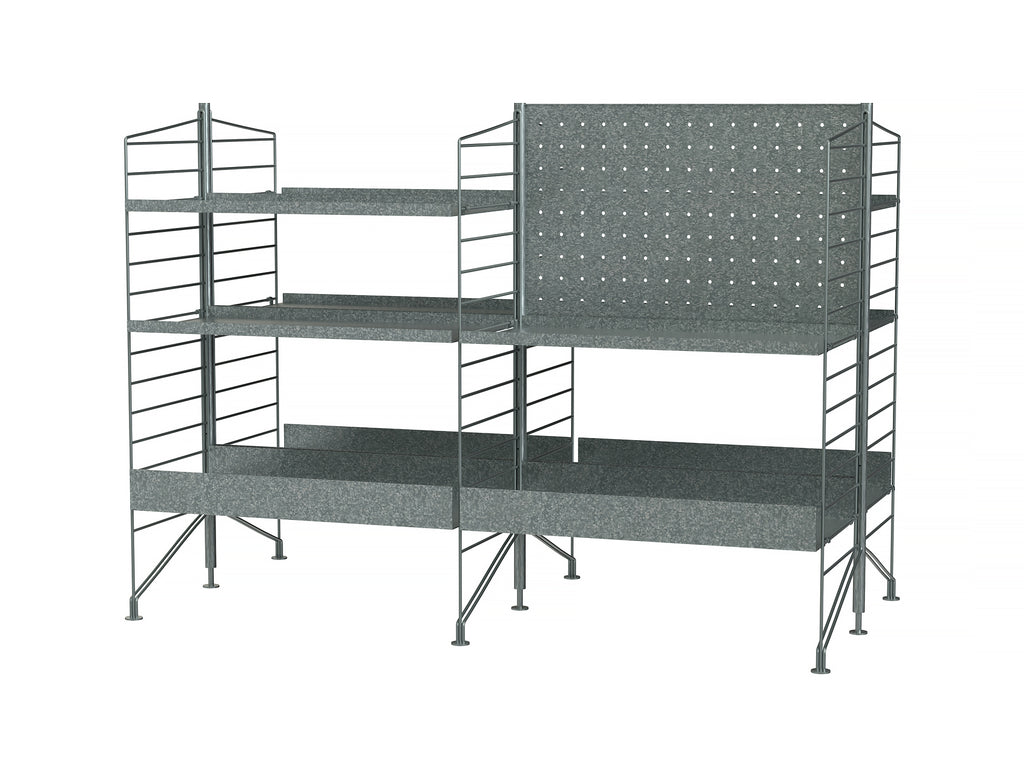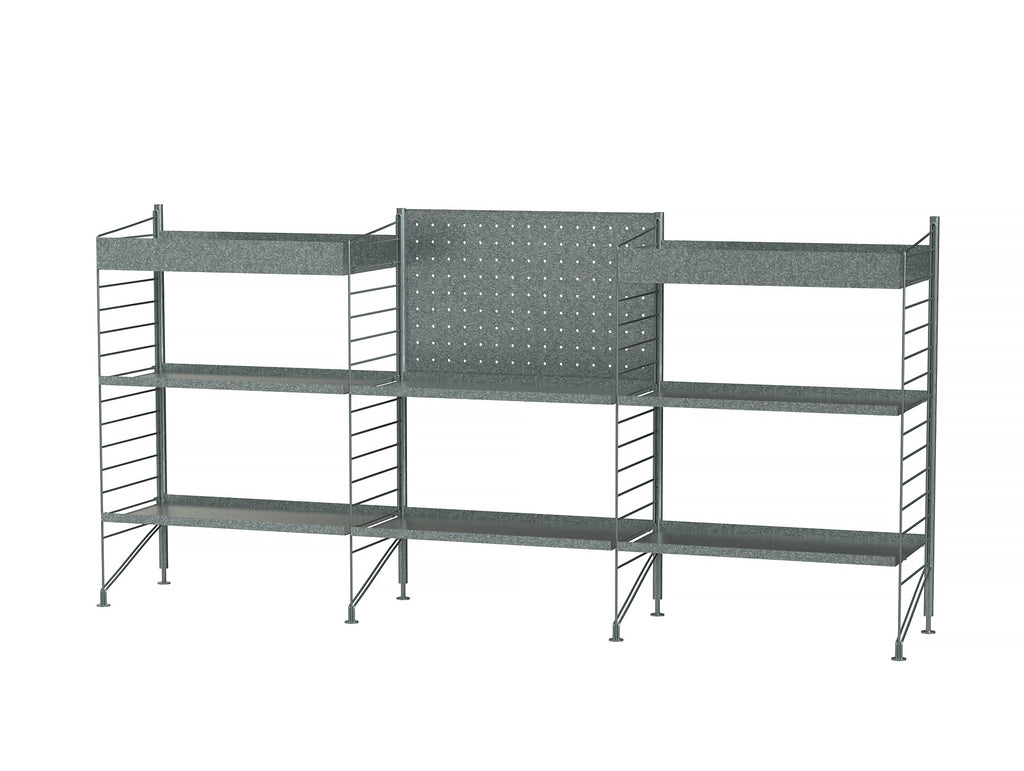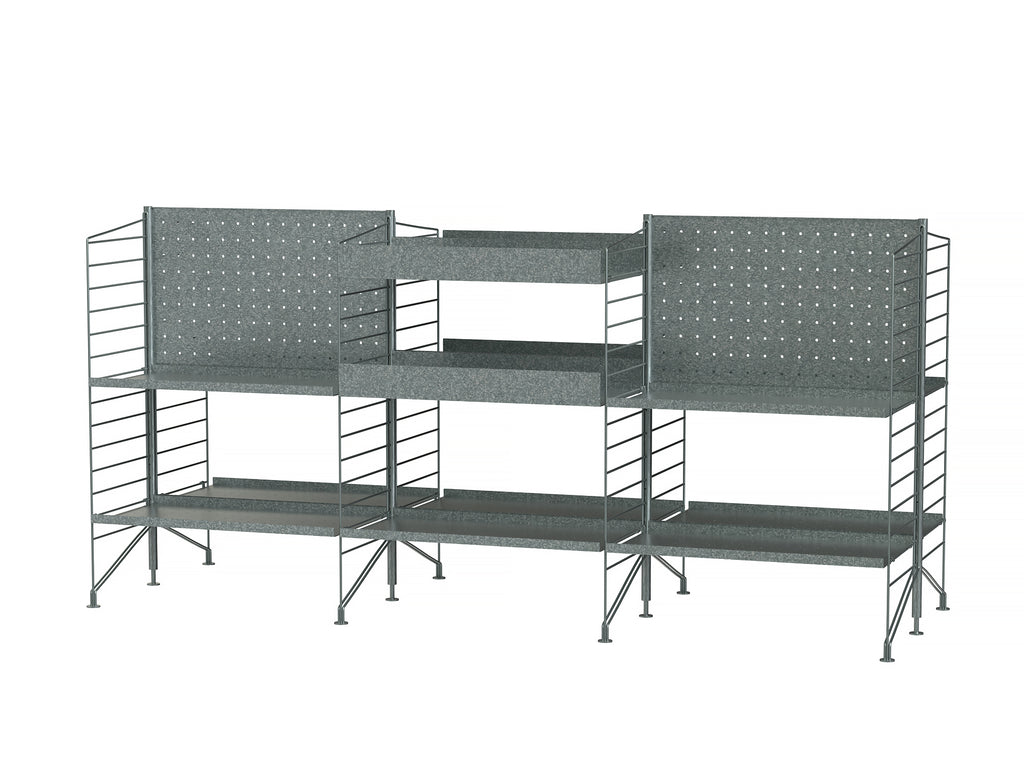 String's ever popular 'System' has been given a new use thanks to a weatherproof galvanised coating. Galvanised Steel can be left outside uncovered all year round, making it the perfect material for outdoor furniture, or in this case shelving. Shop this product listing for a large selection of combinations, where you are supplied with all the parts required. If you would like something more bespoke please get in touch for advice and a quote.
A new upright can be added to the reverse of the 85 cm high floor panel (see combinations I to N), paired with Galvanised Metal Shelves this turns the previously wall mounted unit into a completely free-standing option - Ideal if you don't wish to, or if you are not permitted to, drill into an exterior wall. You can even create a double sided unit to sit centrally in an outdoor space.
The surface of each shelf and backboard is perforated with a number of round holes for compatibility with a range of accessories. For this Outdoor shelving we particularly recommend the Vertical Hook, Vertical Double Hook, S-Hook and J-Hook. 
Please contact us if you need some help with your selection. String have their own 'build your own' software to help you configure the perfect set-up - click here to be taken to stringfurniture.com

String Outdoor Shelving Combinations
by String