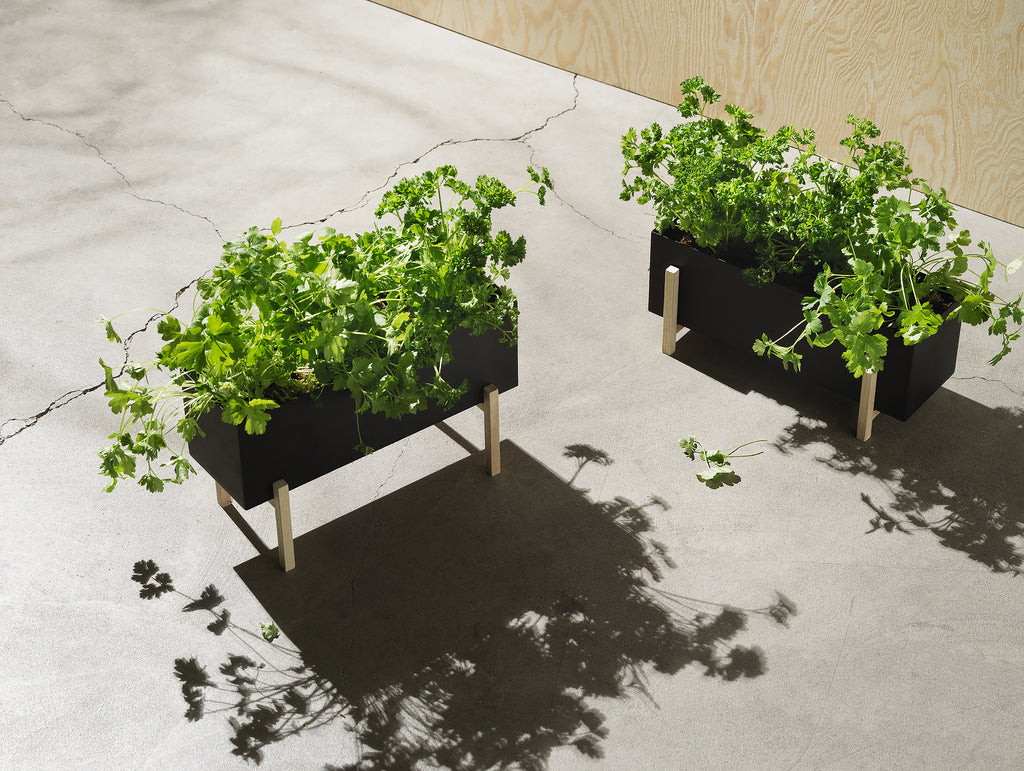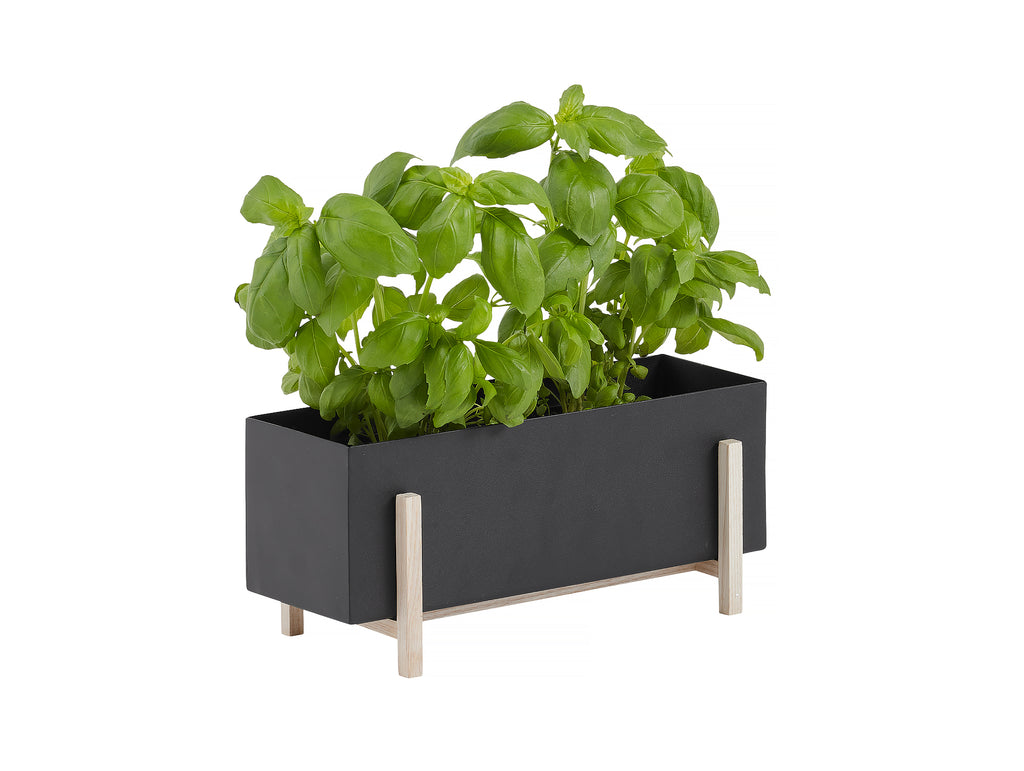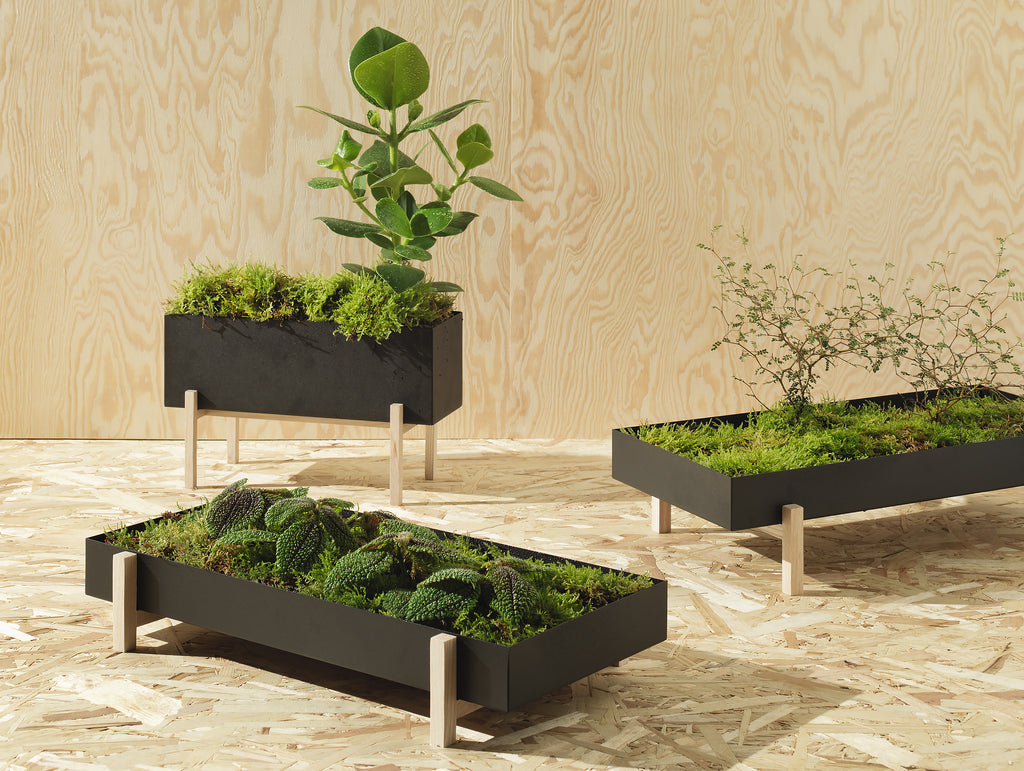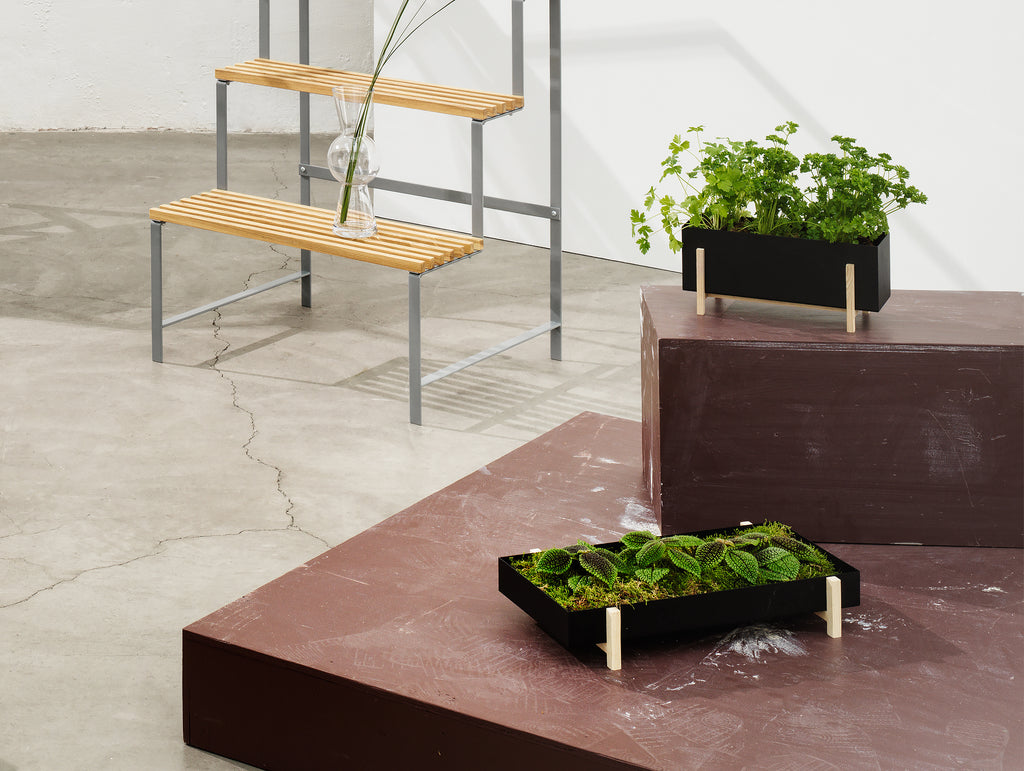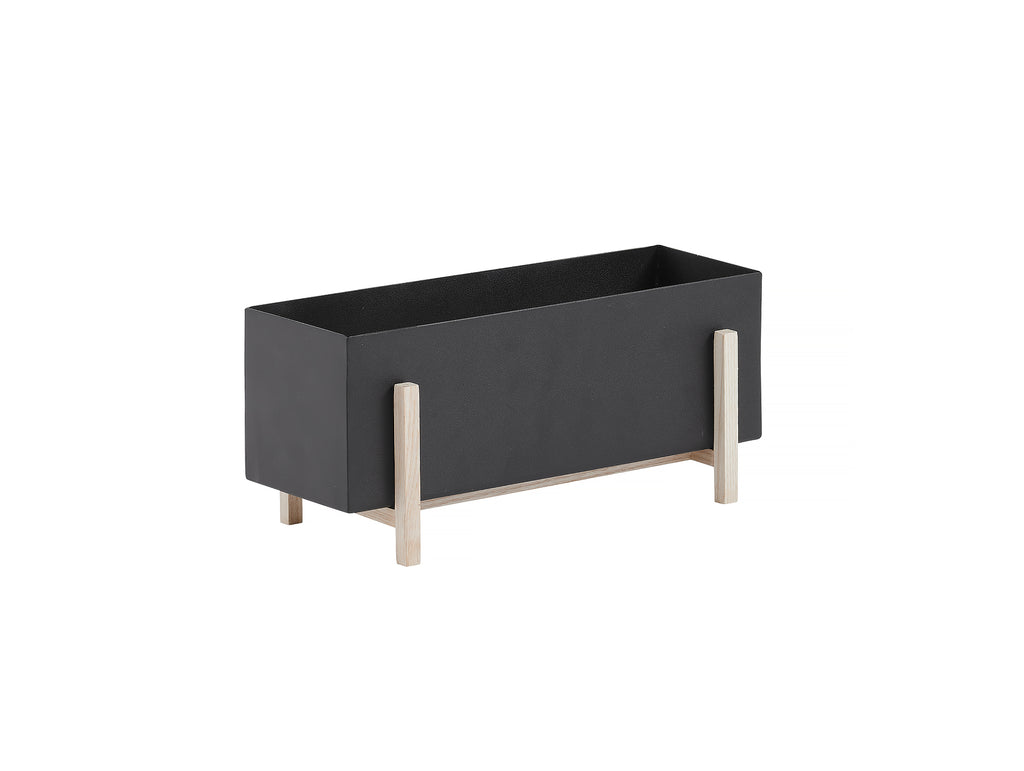 The Botanic Box by Design House Stockholm adds a green aesthetic to small and large apartments, offices, shops and all kinds of public spaces. Fill it with herbs for the kitchen, or why not try growing seedlings and small plants on the windowsill.
Colourful flowers and lush greenery are as necessary in the city as in the countryside, and thanks to design duo Atelier 2+ you can have an entire indoor garden. Instead of flowerpots precariously perched on windowsills, abandoned on the floor or at risk of tumbling off tables, the Botanic Collection - including a Botanic Flower Tray, Botanic Herb Box and Botanic Flower Stand - offers a graphically precise arrangement with different heights and widths to bring new furnishing elements to your interior.
Full House
This herb box completes the set of DHS Botanics that I have. Clean lines; the ash and iron contrast and complement, Functional and smart. Very happy.